5 Ways the Church Can Effectively Engage with Gen-Z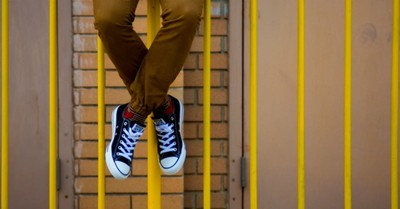 By Jason Soroski, Crosswalk.com
When I was growing up in the church a few decades ago, there was much handwringing and discussion about how to reach "kids these days." As a member of the regularly ignored Generation X, there was much worry about the music, culture, and worldly thinking that was clearly moving a generation towards apathy and away from Christ. This was usually addressed with clever new ways to keep our attention.
The thing that ultimately kept me around was the truth of Jesus proclaimed clearly and boldly. It was learning that Christianity is an ancient faith with deep roots and learning what that meant for me. The often hokey attempts at entertaining the kids they were trying to keep around was not what kept me here. It was truth, community, and more than anything, a purpose and call to God's Kingdom.
1. Preach the Gospel
"He said to them, 'Go into all the world and preach the gospel to all creation'" (Mark 16:15).
Years after my youth group days, I grew up to be a teacher. In learning to teach English to high schoolers, I also learned a lot about how to preach the Gospel and make disciples. I found that the best way to engage students is to always be thinking ahead – to understand not just what I wanted to say but how it would be heard by the listener. I discovered that if I was going to be successful in making young people relate to anything about Shakespeare or Chaucer, it was always beneficial to clearly explain why such old writings were indeed still relatable and important. I didn't try to make these dead poets "cool"; I just presented the humanity and relatability of what they had to say.
In this way, Gen Z is no different from any other generation. They have plenty of entertainment, plenty of information, and plenty of things to distract them from the truth of the Gospel. The best response to this is to simply speak the Gospel. Gen Z does not need self-help guidance, does not need behavior modification, does not need to be cajoled away from culture through worldly reasoning or told why evil things are evil. What they desperately need is the Gospel of Jesus clearly and boldly proclaimed.
The Gospel is the power of God unto salvation (Romans 1:16), and does not need to be wrapped up in shiny packaging. It is the most abiding truth of all time and is sufficient to draw all people to Christ.
2. Ask Questions, and Listen to the Answers
"Do you want to get well?" (John 5:6).
Jesus was the greatest teacher who ever lived. Yet he spent much time asking people questions before jumping right into preaching at them. Asking questions gives people a chance to be heard, and a chance for us to listen. It is easy to tell Gen Z what is wrong with them and what they need to do in order to gain our approval. Yet no one has ever been argued into heaven.
Just like every other generation, Gen Z wants to be heard. When we offer to patiently listen, we earn the ability to speak and respond. It becomes a dialogue. When we listen to their stories, we will hear what is true for every person, that they long for a Savior. We can then point them to the truth of Jesus and his great love.
3. Understand Who They Are
"For all have sinned and fall short of the glory of God" (Romans 3:23).
There is a tendency to try and "figure out" a younger generation. We can understand that Gen Z grew up in a world that is filled with technology, and they do not have the basic knowledge of faith that we just knew by being a part of a Judeo-Christian society. We cannot assume that they know Psalm 23, the Ten Commandments, narratives of David and Goliath, Noah and the Ark, or even the crucifixion and resurrection. Unless they were raised in the church, these are likely not part of their experience.
That being said, Gen Z is a generation hungry for something real and something true. Everything they experience has a very short shelf life. Fads are here and gone within weeks, heroes regularly fail, and there is nothing that seems permanent or trustworthy. In that void, they seek truth wherever they find it.
Jesus not only holds the truth, He alone IS Truth. He is the Truth that Gen Z is desperately seeking. In a culture built on shifting sand, we have an opportunity to show the stark difference between "being a nice person" and accepting the truth of a God who dearly loves them, who will never, ever change.
4. Reconsider the Place of Tradition
"And he continued, 'You have a fine way of setting aside the commands of God in order to observe your own traditions!'" (Mark 7:9).
In the church setting, does Gen Z want hymns or choruses? Suits or shorts? Physical Bibles or smartphone screens? A loud, busy foyer or a quiet, meditative vestibule?
The answer is going to be different for each community, and each person. It is a mistake to think that Gen Z as a group wants to throw out everything deemed to be "old." Remember, they long for things that are grounded and not changing every 20 minutes. Yet it is also a mistake that they will shun anything "new." Many of them are accustomed to modern expressions of worship and preaching.
The thing is, as a media-sensitive generation, Gen Z can spot a fake a mile away. If you are old-fashioned, don't try to be cool to win them over. They would rather see you exactly as you are presenting the truth as you know it. If you are a skinny jean worship leader or a suit and tie preacher, own it. Speak from your experience, grounded in Scripture, and they will listen.
5. Actually Mean It
"Do not merely listen to the word, and so deceive yourselves. Do what it says" (James 1:22).
Most importantly, we must shun the temptation to treat Gen Z as a lost generation that just needs to be set straight. A generation that needs a unique, never before conceived strategy. We must pray fervently that as a church, our hearts would be broken for this generation, not so that we can proudly point to a bunch of Gen Zer's in our churches, but so that we may be a part of God's work in redeeming a lost world.
As we discuss how to reach this generation, we have to start by looking at ourselves. We are effective in reaching others when we do what the Word says, living lives daily devoted to Christ and striving to follow Him in all we do and say. Our devotion to deny ourselves and follow Christ is the first step of any movement that God will do through us.
God is doing something wonderful through this passionate and thoughtful groups we call Gen Z. May we seek to draw near to Christ, and in doing so, ask for his mercy in placing us in relationship with young people who will grow to be strong, leading members of our faith communities.
Photo credit: Unsplash
Jason Soroski is a homeschool dad and member of the worship team at matthias lot church in St. Charles, MO. He spends his free time hanging out with his family, exploring new places, and writing about the experiences. Connect on Facebook or at JasonSoroski.net.