3 Ways to Encourage Youth Pastors and Leaders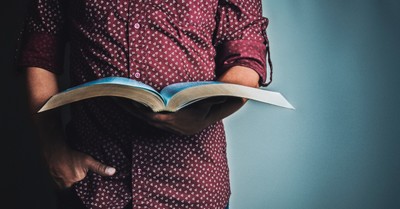 By Kile Baker, Crosswalk.com
Youth Pastors and volunteers are the exhausted camp goers, the late-night texters of encouragement, the underpaid and over-involved leaders, and the young but passionate influencers for Christ.
Not many people have the energy needed to go to a few weeks of youth camp, the mental fortitude to deal with the chemically driven emotions of teenagers; or the time to invest in and disciple the next generation.
Being a Youth Pastor or a Youth Volunteer is a tough, but incredibly rewarding gig. Just like everyone else — in fact probably more so — they need our support, encouragement and to be treated like a valuable part of the church.
A Quick Word on the Reality of Youth Ministry
Youth Ministry is often considered an "entry-level" position, whether as a Pastor or a volunteer, and yet these brave human beings are expected to:
Preach and teach systematically, passionately, and accurately while appealing to a younger, often-disinterested generation. Most veterans with multiple degrees and decades of experience can't do this!
Have the skills to deal with depression, anxiety, loneliness, and even suicide in teenagers. Outside of the church we often recommend a licensed, highly educated, and heavily experienced counselor!
Give the best parts of their time in massive chunks, while holding their marriages, friendships, finances, and personal faith together. Just about everyone struggles with these already, and that's without the massive concern for the faith of the next generation!
Add in a pandemic that shrunk or crushed the involvement of youth in the church. Most churches haven't recovered, let alone youth ministries!
Here's my point: Most people in youth ministry have an abundance of passion and desire to reach teenagers for Christ, but they often lack the experience, training, resources, or support necessary to undertake such a monumental assignment.
A big part of the solution is to give them time, your time, and most of all, your encouragement, so you can help them reach the younger generation for Christ. Here are three ways to do just that.
1. Focus more on the "Pastor" than the "Youth" part.
Let's start with the Youth Pastor.
The title of Pastor isn't to be taken lightly, whether it has "Youth", "Small Groups", or "Senior" in front of it. Some churches do better than others when it comes to showing value to the Youth Pastor, but many still have a lot of work to do in this area.
Most Youth Pastors struggle to get the recognition, credit, respect, and support they need because they're often seen as lower-level Pastors. Or worse, sometimes their position is seen as a stepping stone or training to the type of Pastor others think they want to be.
Sometimes this is true, but many enter into ministry wanting to make an impact in a challenging, ever-changing, but important part of the Church — the youth. What Youth Pastors need more than anything else is to be seen as a Pastor, a Pastor of value, importance, and credibility alongside all the other Pastors at a Church.
Many youth pastors are not only passionate, but great thinkers and have incredible teaching and leadership gifts. In many churches, the Youth Pastor is at the forefront of theology and volunteer recruitment since they have most likely just graduated college and face the prospect of little to no staff alongside them. They are often great recruiters, leaders, theologians, and communicators. They are Pastors, not just Youth Pastors. They may lead a different age group, but who they lead and what they do is a vital part of the church.
How to encourage them: If your teenager is in the youth ministry, tell the Youth Pastor things like "Thank you for being my daughter's Pastor" or "We're glad to have you as one of our Pastors at this Church." Leave the "Youth" part out and just think and treat them as one of the Pastors on staff. If you're a volunteer or under their leadership, thank them for being "Your Pastor" because in a very real sense, they are.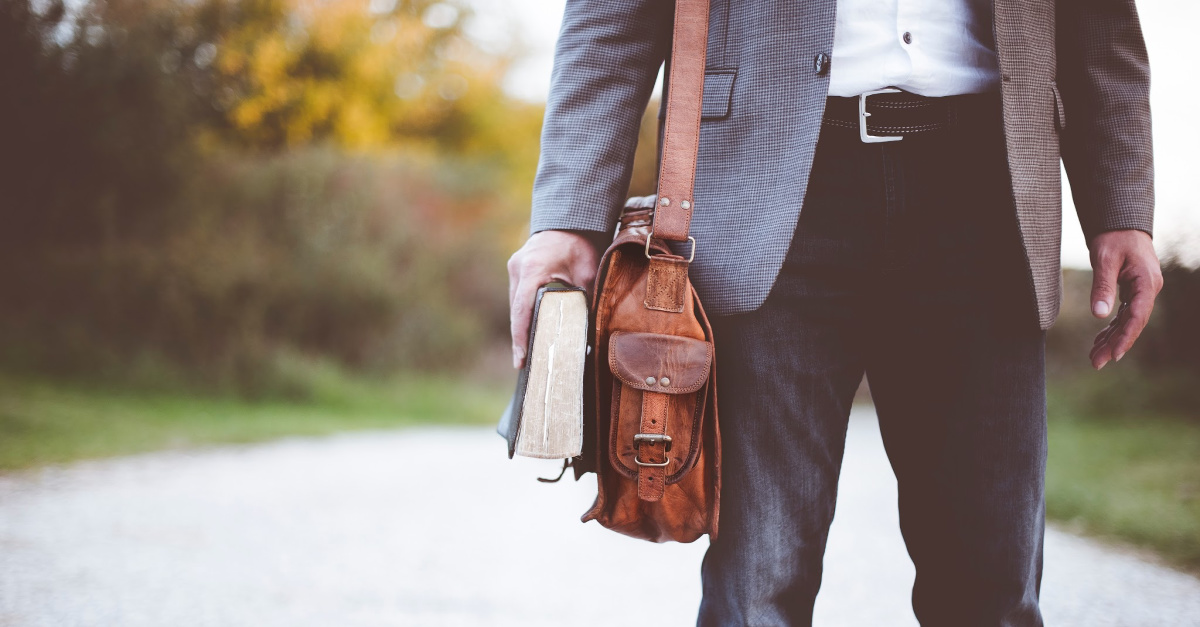 Photo Credit: Ben White/Unsplash
2. Give your time, take their burdens.
Ministry, in general, is a challenge, but youth ministry has been especially brutal throughout COVID. A lot of church's Youth Ministries shut down, and some have yet to return or recover. The youth have scattered, with no mass return in the foreseeable future.
This has left an incredible number of volunteers and Youth Pastors confused, demoralized, frustrated, and even depressed. Most aren't simply lamenting the lack of teenagers attending, they're genuinely concerned about what's happening with the youth and their faith in Christ because they haven't seen them in while. All this, while navigating the challenges in their own lives.
Maybe the best form of encouragement for the Youth Pastor, their staff, or their volunteers is to give them your time and try to take some of their burdens.
Ask more about what's goin on in their lives than in the youth ministry. They don't need you to fix anything or to give advice. They need someone to know what they are going through. They need some to tell them they're doing a good job. They need to know someone supports them and cares for them through these hard times. They need to share their burdens and their frustrations. They need to be reminded they aren't alone, and that they have our support, care, and trust.
How to encourage them: Meet with them regularly just to listen and ask about their personal lives. Pray with them and for them regularly. Let them know you are praying for them, which can be incredibly encouraging. Lastly, remind them that God is with them, that you are for them, and that God's peace and joy are still ahead of them.
Romans 5:13 May the God of hope fill you with all joy and peace as you trust in Him, so that you may overflow with hope by the power of the Holy Spirit.
3. Give them a better seat at the table.
Nothing encourages like elevating someone to a position of influence and importance. Just about everyone wants to be thought of as an important, contributing, member of a team.
In Youth Ministry, some of the best and brightest ideas can come from people who don't get enough opportunities to showcase their passion, talents, and ingenuity.
If you're a fellow Pastor, invite the Youth Pastor to meetings and strategy sessions they aren't normally a part of. Ask for input and feedback, and not just about what would be effective for the youth, but for everyone. Take notes on what they say and implement what's good, true, and sound. Celebrate and give them credit in front of others when appropriate — and invite them again!
For the volunteers, occasionally invite them to staff or strategy meetings and give them a part of your presentation. Ask a few key, invested volunteers to help establish or tweak the Mission, Vision, and Values when it's time to do so. Give away something you normally lead to a volunteer, they may even do it better!
Whether it's a Youth Pastor, or a Youth Volunteer, give them a seat at the table that helps plan the future in your church.
Jesus did this incredibly well. He chose 12 disciples and gained a myriad of other followers He sent out before they were ready. Sometimes they failed, but He kept giving them a seat at the table. In Luke 10 Jesus sends out 72 followers ahead of Him. He invested in them, trained them, guided them, and then gave them leadership opportunities. They returned with joy and Jesus celebrated with them, saying "I saw Satan fall like lightning from heaven." Their work, diligence, and courage in the face of demonic powers, helped Jesus in His mission to defeat Satan.
Final Thoughts
Ministry is incredibly rewarding, and also a never-ending beast. Youth Pastors and their volunteers are almost always underpaid and undervalued. They aren't raising kids, they're raising adults. They're investing in future Worship Leaders, Pastors, Teachers, Doctors, Electricians, Social Workers, and a myriad of other contributing members of society. We can't always pay them more, but if we invest in them with the currency of encouragement, it's often worth significantly more to them in the long term.
So encourage, encourage, and encourage. And if you think you're done, encourage some more until they think they have the best job on the planet — and maybe they do. What's better than investing in the next generation and living to see them fulfill their potential? Not much!
Photo Credit: ©Getty Images/Javier Art Photography
Kile Baker is a former Atheist who didn't plan on becoming a Christian, let alone a Pastor, who now writes to try and make Christianity simple. Kile recently wrote a study guide to help people "look forward to and long for Heaven." You can get one on Amazon here. He also writes at www.paperbacktheologian.com. Kile is the grateful husband to the incredibly talented Rachel, Dad to the energetic London and feisty Emma and Co-Lead Pastor at LifePoint Church in Northern Nevada. He single handedly keeps local coffee shops in business.
Related podcast:
The views and opinions expressed in this podcast are those of the speakers and do not necessarily reflect the views or positions of Salem Web Network and Salem Media Group.
Related video:
You can read Rhonda's full article here.
Related article:
10 Ways to Show Your Pastor They Are Loved