7 New Family Movies and TV Shows Streaming in July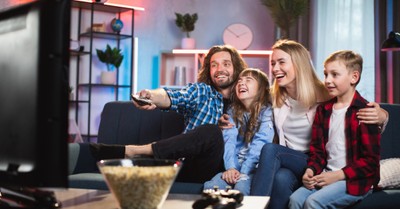 By Michael Foust, Crosswalk.com
It's summertime, and for much of the nation, it's blazing hot.
At one point, 75 million Americans were under a heat warning or advisory. Multiple cities experienced record highs.
Of course, you can swim to beat the heat. But at some point, you'll have to come indoors.
Thankfully, there are several new family titles streaming this month to entertain your home. A few of them are even faith-based.
Here are seven new family movies and television shows streaming in July. As always, if anything on our list includes content that troubles you, then give ClearPlay of VidAngel a try.
Photo courtesy: ©Getty Images/Undefined Undefined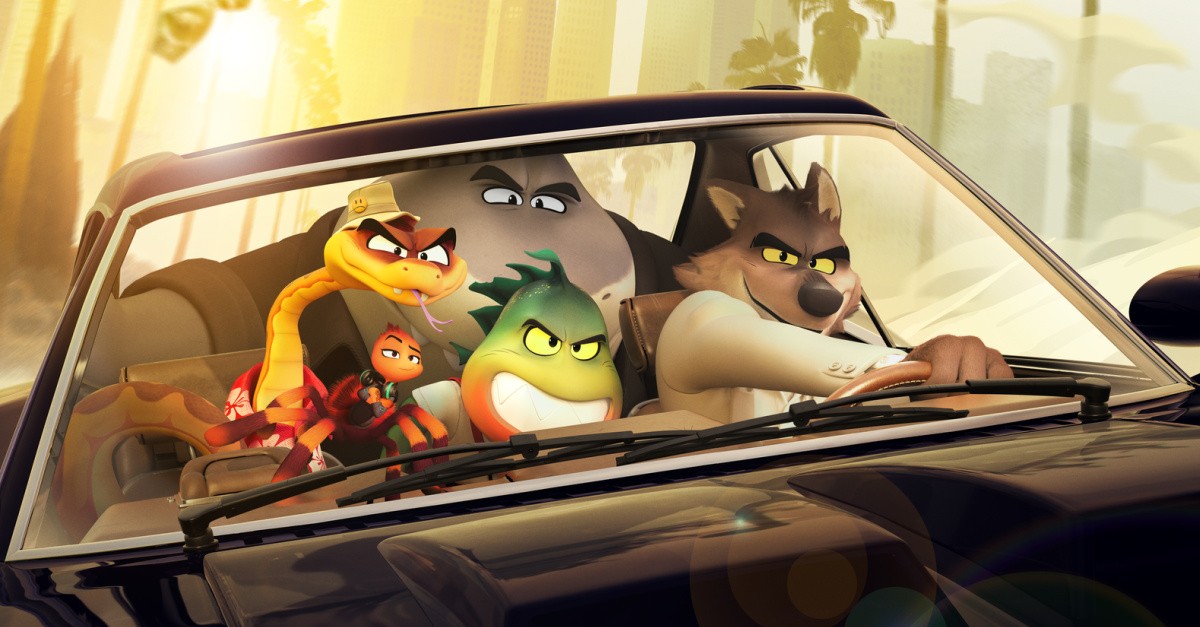 1. The Bad Guys (Home Video)
A criminal gang of "bad" animals plans a dangerous heist, only to learn they enjoy doing nice deeds, too. The film is based on a children's book series of the same name about five animals with menacing reputations – Wolf, Snake, Tarantula, Shark and Piranha – who are "tempted" to become good. It is one of the best-animated films of 2022 and includes solid messages about altruism and second chances. Bad Guys is rated PG for action and rude humor.
2. Family Camp (Home Video)
A father begrudgingly takes his family to a church summer camp for a little rest and relaxation, only to learn that they must share a yurt with a polar-opposite family. It's a hilarious faith-based comedy starring the "Skit Guys" (Tommy Woodard and Eddie James) in the lead roles, and it includes positive messages about family, faith, forgiveness and reconciliation. Family Camp is rated PG for action and thematic elements.
Photo courtesy: ©Dreamworks/Universal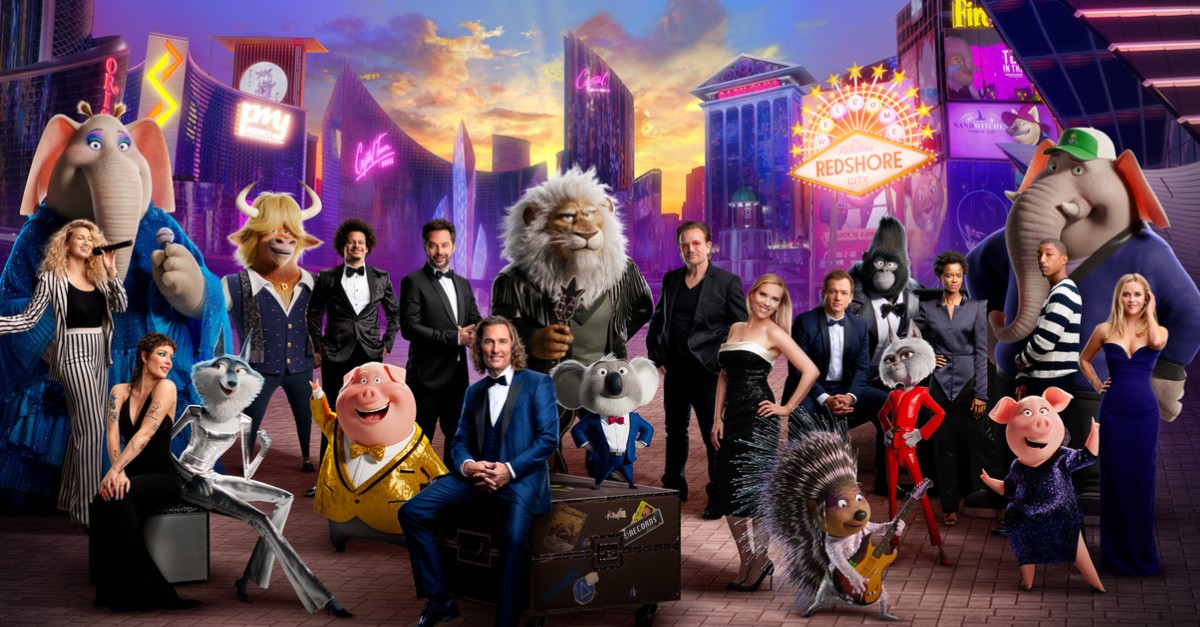 3. Sing 2 (Netflix)
Buster Moon takes his theatrical ensemble to the metropolis of Redshore City, where he hopes to launch a Broadway-style show. Unfortunately, the talent scouts aren't so impressed. That's okay, though, because Moon has a new idea – a space musical – that is sure to please. Sing 2 is a sequel to the 2016 hit film and stars Matthew McConaughey, Reese Witherspoon, Scarlett Johansson and Tori Kelly. It has a nice message about persevering in the midst of trials. Rated PG for some rude material and mild peril/violence.
4. Live+Local (Pureflix)
The veteran hosts of a top-rated Christian morning radio program (TnT on "KHUGG") are forced to navigate transition when they get a new producer. This six-episode comedy series features two well-known actors in the lead roles – Dave Coulier (Full House) and Emily Pendergast (Veep) – interviewing such artists as Colton Dixon, Dallas Jenkins and John Cooper. It's a mix of scripted comedy and real life. (Dixon told Crosswalk he thought his Zoom-style interview was with a real station: "It wasn't until after I did the interview that I started piecing" it all together, he said while laughing).
Photo courtesy: ©Universal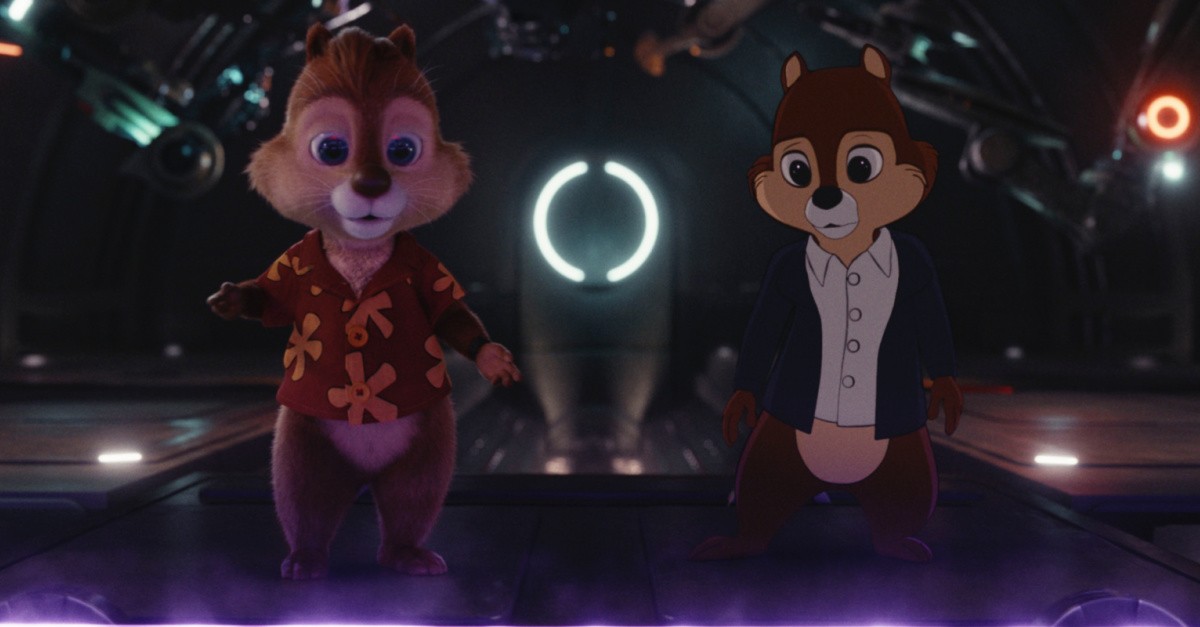 5. Chip 'n Dale: Rescue Rangers (Disney Plus)
Former best friends Chip and Dale reunite to fight crime 30 years after their big Hollywood break. (Dale, if you're curious, had been traveling the fan convention circuit as a has-been star while Chip had been selling insurance.) Rescue Rangers is a creative take on the classic characters, mixing traditional animation and CGI in the real world. (Dale jokes he's had "CGI surgery" – something Chip has skipped.) It features plenty of characters from the rest of the Disney universe. Rated PG for mild action and rude/suggestive humor.
6. Rise (Disney Plus)
Three boys overcome poverty on the streets of Greece with hard work and a love for basketball. The film is an inspiring biopic about NBA players/brothers Giannis, Thanasis and Kostas Antetokounmpos, who were born in Greece to Nigerian-Greek parents and were latecomers to the sport – despite their imposing size. At one point, the family sold items on the streets of Athens to make money. Giannis, Thanasis and Kostas later won NBA championships. Rated PG for thematic elements and brief language.
7. The Case for Heaven (Pureflix)
Author and apologist Lee Strobel investigates near-death experiences and presents evidence for heaven and hell in this compelling documentary that is based on the best-selling book. He interviews, among others, pastor Francis Chan, best-selling author John Burke and the late evangelist Luis Palau. Formerly a skeptic of near-death experiences, Strobel said he changed his mind on the issue. "When there's corroboration," he told Crosswalk, "I tend to believe it." Case for Heaven launches on Pureflix on July 15.
Related:
7 Family Movies and TV Shows Streaming in June
Photo courtesy: ©Disney