School Shooting Survivor Auditions with "Remember" by Lauren Daigle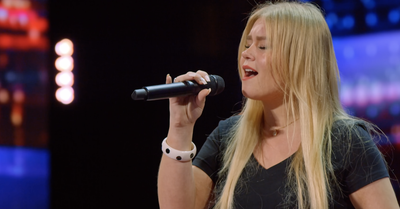 By Leah Arthur, Crosswalk.com
This season of America's Got Talent has resulted in some memorable auditions. The contestants have showcased not only their talent, but their powerful personal stories as well. Ava Swiss is an 18-year-old from Oxford, Michigan. When asked why she chose to sing the song "Remember" by Lauren Daigle, she shares that she and her brother were a part of the Oxford High School mass shooting in November 2021. She explains that the lyrics help her remember the community, family, and love that helped get her through such a traumatic experience. Singing to Ava has been a source of therapy and moving forward.
Lyrics:
I remember, I remember
You have always been faithful to me
I remember, I remember
Even when my own eyes could not see
You were there, always there
After her performance, the judges applaud her bravery, and it is clear that she touched so many by auditioning. One viewer commented, "This young lady should never have had to be scared at school in the first place. But then to choose to go back into that school, and to choose to walk out on that stage and face her fear again is inspirational. And she can also really sing. Thank God for giving us people like Ava!"
Another said, "Living near Oxford, in some small way I felt the impact, the loss, the heartbreak, and the fear of what the future might bring. It gladdens me to see a young woman push through, and emerge with a clear path to a victorious life. God bless her!"
Our peace, hope, and future lies in the hands of Our Heavenly Father who loves us. Even when we cannot see, He is with us in the hardest of moments, bringing us through. He is at work in our lives; sometimes we must look back and remember His past faithfulness in order to put our trust in Him in the present.
"Fear not, for I am with you; be not dismayed, for I am your God; I will strengthen you, I will help you, I will uphold you with my righteous right hand" (Isaiah 41:10).
Photo credit: ©YouTube