Builder of the Temple - Daily in Your Presence - Sept. 23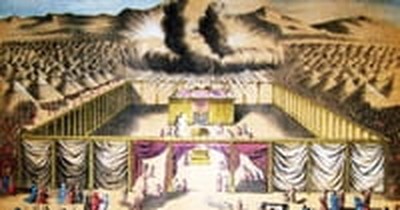 Crosswalk.com

Day 267

BUILDER OF THE TEMPLE
 
And he will branch out from his place
and build the temple of the Lord.
FROM THE FATHER'S HEART
My child, you cannot confine My glory to a temple, though many have tried to do so. My power will break through the walls and reach into the hearts of people who receive Me.  I am building a greater temple than Solomon's, or the one Nehemiah rebuilt. I'm in the process of building a new temple—made up of believers everywhere—where My glory will be housed permanently in a New Jerusalem. You're one of the stones!
A GRATEFUL RESPONSE
Human hands have not drawn the blueprints for our final home, Lord. You are gathering Your people as living stones to build the temple of God. You, Lord, are the builder of the temple. I'm so glad You chose me to be a part of Your long-range building plans .
SIMPLE TRUTH
Sticks and stones may break our bones, but love, God's love, will heal them.
For more from Rebecca, please visit www.rebeccabarlowjordan.com
To sign up for Rebecca's new encouraging blog/newsletter, or to purchase her newest devotional books from Zondervan
- Day-votions™ for Women, Day-votions™ for Mothers, and Day-votions™ for Grandmothers - 
please click here.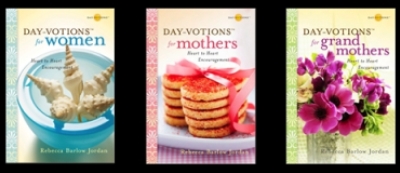 ©2002, Rebecca Barlow Jordan, Daily In Your Presence, Used by Permission, All Rights Reserved