God Honors Our Commitment to Him - In Touch - September 8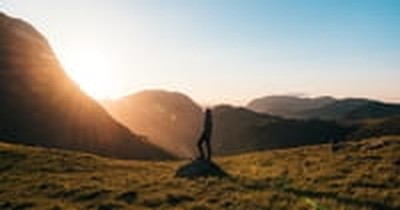 Crosswalk.com

September 8
God Honors Our Commitment to Him
Daniel and his friends faced the same dilemma we do--how to live a holy life in a godless culture. At one time, our society readily accepted Christian values and standards, but that era is quickly passing. Our challenge today is to live under God's authority while remaining in submission to the law of the land. At times we are forced to choose between the two, but if we'll seek the Lord's guidance before marching defiantly forward, He may open an alternative approach for us.
Had Daniel bluntly declared, "I won't eat this food!" he wouldn't have lasted long, and we wouldn't have the book of Daniel in the Bible. But the Lord gave him the wisdom to humbly seek permission from the person who was in a position of authority over him. God honored his commitment and provided a way for him to live righteously in a pagan world.
We tend to hold up Daniel and his three friends as extraordinary people who lived amazing lives. But have you ever wondered what the Lord could do in the life of an ordinary person like you? The determining factor is not the greatness of the individual but, rather, his commitment to a God who can do remarkable things in a life fully devoted to Him. That's the kind of people our Lord is looking for.
Although we don't know all that God could do in our lives if we'd radically commit ourselves to Him, the thought of missing out on His plans should be enough to motivate us to obey. You don't want to arrive in heaven and discover you forfeited blessings because you weren't fully devoted to Him.
For more biblical teaching and resources from Dr. Charles Stanley, please visit www.intouch.org.
And Listen to Dr. Charles Stanley at OnePlace.com!
Used with permission from In Touch Ministries, Inc. © 2019 All Rights Reserved.