How Each "Love Language" Type Can Give Love to Others
By Sue Schlesman, Crosswalk.com
When Gary Chapman published his first love languages book (The Five Love Languages) in 1992, he launched a communication revolution. By categorizing how people give and receive love, Chapman's research showed us that people often don't feel loved and affirmed, even when they are. Loving communication, when not expressed in the way someone prefers it, can be misunderstood or even diminished by the receiver.
Since the strongest form of love is not a feeling but an act of sacrifice, it makes sense that if we want to make someone feel appreciated, we will learn how to communicate love more effectively. Our giving must come from a place of authenticity and compassion. We have to understand the value that another person places on particular actions, expressions, and attentions. And we must give with that understanding in mind.
If you truly love someone, how can your language enrich another person's life? How can you give them the gift of love?
Here are the five love languages with suggestions and cautions about giving each one.
Photo Credit: ©iStock/Getty Images Plus/Prostock-Studio
Words of Affirmation
Doesn't everyone like it when people compliment them or speak kind words? Yes, but an Affirmation person requires inspiring words to refuel them. Words are like water in a desert.
Affirmation is the act of agreeing with someone. When we speak encouraging words over another person, we agree with God about who this person is. In a world that lies to us about who we are and berates us for what we believe, this gift is critically important.
When you encourage Affirmation people, they will swell with confidence and move forward with courage. It's so easy to share encouraging words, especially with visual and auditory learners, because you have a variety of mediums through which they can re-hear your affirmations whenever they need to.
"Gracious words are a honeycomb, sweet to the soul and healing to the bones." Proverbs 16:24
Suggestions for affirming Words of Affirmation people:
Write, leave, send notes and emails.
Say you're proud of them and you believe in their future.
Give gifts with encouraging verses or quotes on them.
Video or record yourself speaking.
Buy them books.
Tell jokes; share comedy.
Pray over them; write your prayers for them and share.
Share Scripture verses.
Share a helpful podcast or song.
Speak blessing or prophecy over them.
Cautions about affirming Words of Affirmation people:
Be authentic and sincere: flattery and verbal manipulation cut an Affirmation person deeply.
Be kind: an Affirmation person loves a good joke or sarcastic riff, but if your jokes are cutting and demeaning, an Affirmation person will catch the double entendre and be seriously hurt by it.
Be careful: when you make accusations or criticisms to an Affirmation person, they hear your tone and remember your words better than others do. Ask questions instead of judging or assuming. Don't say things you can't un-say. Give kind constructive suggestions rather than criticisms (with positive comments on both sides).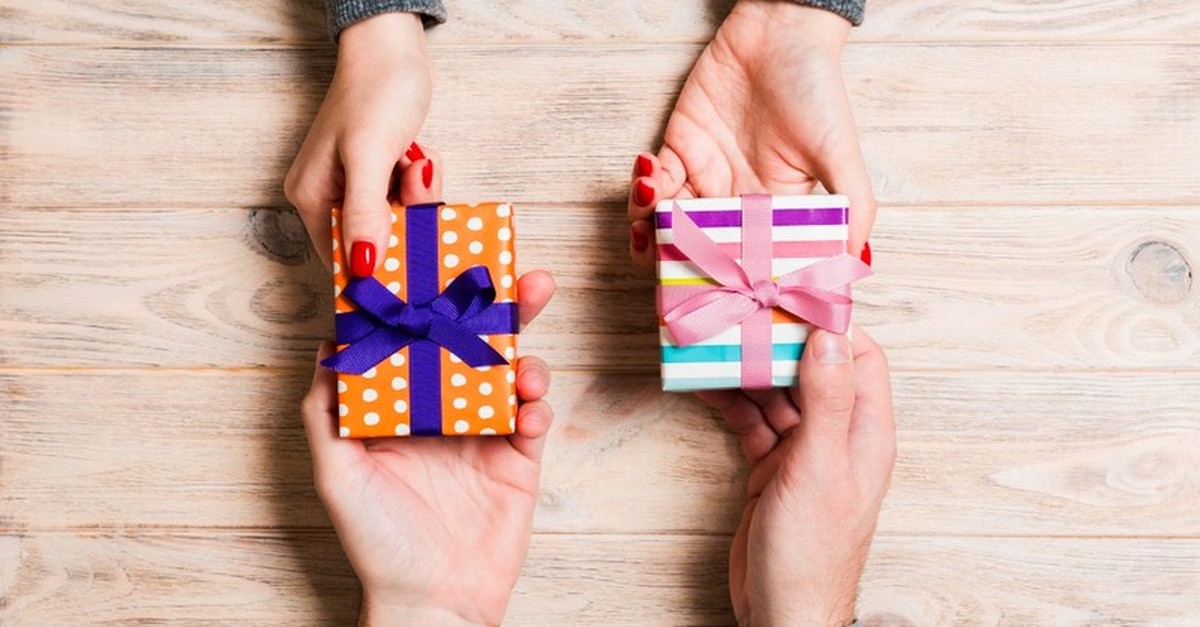 Gifts
Doesn't everyone like getting gifts? Actually, no. Receiving gifts stresses some people out. Many people fret over gift situations because they don't like opening presents in front of others, they worry about giving the right thing, they are particular about what they want, or they would prefer avoiding all the fuss.
But a Gifts person can't not give gifts. They buy special things for people for no reason at all. They make gifts. They go to great pains to shop and wrap. They buy ahead and keep a stash for when they need a gift for someone. They find the "perfect gift" for everyone, for every occasion. Consequently, when they receive gifts from people, every gift communicates to them another person's time, affection, and understanding.
"Each of you should give what you have decided in your heart to give, not reluctantly or under compulsion, for God loves a cheerful giver." 2 Corinthians 9:7
Suggestions for giving to Givers:
Plan ahead; start looking early so you have special gifts for special days.
Give for no reason at all and without warning—they love surprises.
Find gifts that show you were listening.
Go over the top with presentation and celebration.
Get things gift-wrapped if you're not a good wrapper.
Think outside the box: give travel, activities, spa days, etc.—whatever they like doing.
Make a game of giving: scavenger hunts, clues, or disguising the gift.
Make something for them.
Cautions about giving to Givers:
Don't buy something last-minute if you can avoid it--(they can tell).
Don't buy gifts in grocery stores, convenience stores, etc.— (they can tell).
Don't make them pick out their own gift unless they ask for it.
Don't ask them what to get them unless they tell you to.
Don't give flowers instead of a gift for a gift-giving occasion.
Don't buy something you'd like; buy something they'd like.
Photo Credit: ©iStock/Getty Images Plus/Mykola Sosiukin
Acts of Service
An Acts of Service person is constantly in the background, getting people whatever they need. They don't require attention (although who doesn't want to be thanked?). They don't have to be paid to help you. They go over and above expectations and are often perfectionists.
They show up with casseroles and cleaning supplies when you're going through something, and they get right to work. They can fix anything (or they will find someone who can). They eagerly do manual labor, yard work, carpooling, babysitting, and housework and refuse payment for their services. They will even volunteer to do what other people pay them to do professionally.
They give of themselves, their time, and their talents without recognition. And they are really hard to help.
"This service that you perform is not only supplying the needs of the Lord's people but is also overflowing in many expressions of thanks to God." 2 Corinthians 9:12
Suggestions for serving Acts of Service people:
Notice their acts of service and thank them (publicly and/or privately).
Join them in serving.
Let them call the shots; ask them how to do things.
Ask for help when you need it.
Do good work; be careful about the tasks that are important to them.
Cautions about giving to Acts of Service people:
Don't argue about helping them. Show up and work with them or help out when they're not home.
Don't criticize their work or devalue it in any way.
Don't embarrass them with flattery.
Watch so they aren't taken advantage of by needy people, including you.
Don't throw away their work or let it fall apart; if it needs to be removed or repaired, inform them.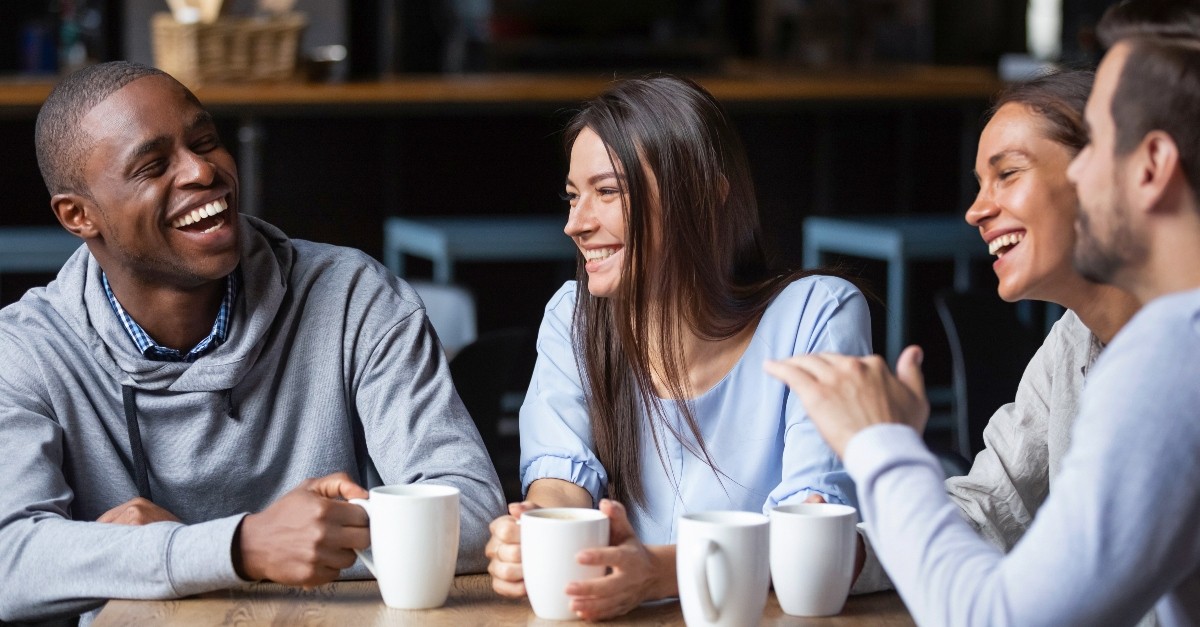 Quality Time
Some people like to be left alone. But not Quality Time people. They stick to you like glue. They always want more time. They don't get tired of being with their favorite people; they might never get tired of anyone (those are the real extroverts).
Quality Timers don't necessarily need to talk all the time. They value doing things together, sitting together, being together, communicating easily. When they're not given time, they feel neglected and unloved. Consequently, when they give love, they'd prefer doing something that takes some time to accomplish instead of catching up over a quick phone call. They want to linger. Quality Timers don't always require vast amounts of time from the people they love, but they do need intentional time.
"not giving up meeting together, as some are in the habit of doing, but encouraging one another—and all the more as you see the Day approaching." Hebrews 10:25
Suggestions for spending time with Quality Timers:
Plan time together without distractions. Ask them to define "quality time."
Go to dinner, sit on the patio, watch a sunset.
Take time off work to be together.
Plan vacations, getaways, and special activities for them (and their loved ones or you).
Listen attentively; face each other.
Facilitate time for them to be alone with the people they love.
Cautions about giving time to Quality Timers:
Don't be on your phone when you're together if you can help it.
Put date nights, family nights, guys/girls' nights on the calendar.
Don't count T.V. time as "quality time" unless they do.
Help them manage jealousies or insecurities about time spent away from them.
Set boundaries with Quality Timers who have unhealthy expectations or encourage them to set boundaries with others who have unhealthy expectations of them.
Photo Credit: ©iStock/Getty Images Plus/fizkes
Physical Touch
Whether it's a bear hug, massage, kiss, wrestling match, or sitting shoulder-to-shoulder, Physical Touch people want a skin-to-skin connection (or as close as possible). When you're giving to a Physical Toucher, you're going to have to get close one way or the other. Intimacy and connection are maintained by physical proximity.
Kids want to hold hands or sit on your lap. Spouses want a kiss hello, good-bye, and for no reason at all. Friends want regular hugs. Buddies don't mind sweating on each other. Physical Touchers need body access every day but especially when they're going through hard times. A card or a casserole isn't going to do the job. They need you to show up and put your arm around them or hold them while they cry.
Distance, isolation, and quarantining are hugely detrimental to emotional wellness, especially for Physical Touchers. When distance is unavoidable, you must find suitable substitutes for physical touch and keep the time alone as minimal as possible.
"Dear children, let us not love with words or speech but with actions and in truth." 1 John 3:18
Suggestions for giving love to Physical Touchers:
Hug, high-five, shake hands, jostle - physical touch doesn't have to be sexual.
Plan regular visits when you're apart.
Touch Physical Touch children regularly and appropriately.
Engage in sports, manual labor, exercise, and physical wellness with them.
Give them a massage, spa days, manicures, haircuts, or other body activities to regenerate them.
Help them establish physical boundaries with other people.
Give them a pet or encourage them to get one.
Cautions for giving love to Physical Touchers:
Don't underestimate the importance of physical boundaries for maintaining physical or sexual safety. Establish your own and help them establish theirs.
Help them understand if/when you feel uncomfortable with physical touch.
Never use touch to correct, punish, or intimidate.
Give love freely to everyone in a way they can accept it most easily. Love as Christ loves you. Love others better than yourself. This is God's will for all of us.
"We have different gifts, according to the grace given to each of us. If your gift is prophesying, then prophesy in accordance with your faith; if it is serving, then serve; if it is teaching, then teach; if it is to encourage, then give encouragement; if it is giving, then give generously; if it is to lead, do it diligently; if it is to show mercy, do it cheerfully. Love must be sincere." Romans 12:6-9