5 Tips for Better Communication During Conflict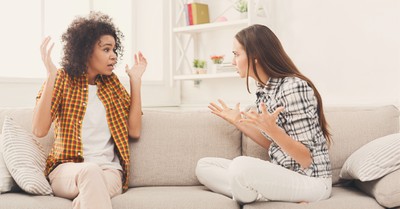 By Blythe Daniel and Dr. Helen McIntosh, Crosswalk.com
When I (Blythe) was a pre-teen, my mom, Helen, would spend time with neighbors down the street. She would go to their house and help their daughters with physical therapy in what was known as patterning. It was basically moving their arms and legs in specific directions with the help of others which was to imprint on their minds what certain functions looked like in their bodies. Both girls needed some assistance in areas that others, like my mom, could do with the girls to help their development. I've not thought of patterning the same since.
The idea was to repeat what was normal and help the children to sense what that was like. Their therapy established a framework, and it took communication for those assisting to understand each other and work as a team.
This can be how we view communication during a season of conflict or in an actual conflict. Like this scenario, working against the natural tendency allowed those helping to move past limitations. And in our conversations, we want to work as a team and move past what has us stuck or limiting our beliefs so that we can actually work things out.
As a counselor, I (Helen) try to find common ground with those who are in conflict. What areas can they agree on and move forward on together? I love asking questions, and Blythe knows that's how I've spent years of my life learning which questions to ask and to ask others if they are okay with my sharing those ideas with them for any conflicts they face.
Patterning is a way to redefine or say what you think the other person is saying or feeling. It's really good to take inventory of what a person is communicating with their facial expressions or their body language before you come into a conversation. These can be signals that give you a lot of clues, and that's what we want – to look for indications of how we can help each other gain better clarity when there's a conflict. You may not see my side initially, and I may not see yours, but the more we talk and work through the pattern of questions, we can eventually see what we need to work on or talk about.
Here are some areas that you can consider when you are in a conflict and aren't sure what to say or do:
1. Be a good listener and then clarify what you think the conflict is. It would sound something like this: "May I be sure I am hearing you correctly? I think you are saying.... (restate what you think they mean or what the issue is) Is that correct?"
2. You can say, "Help me to understand your point of view. Could you please share your position again?"
3. You can acknowledge their feelings by stating: "May I ask, what part of my position on this is difficult or a problem for you?"
4. After you listen well and feel like you understand their side, you can ask: "Would you be willing to hear me explain my thoughts/ideas/position on this?"
5. You want to arrive at a conclusion that is helpful for you both. The relationship is more important than who is right. You could say: "How might we agree? Could we arrive at an agreement that would be good for both of us? What do you think that would look like?"
In these places, you are giving the other person the chance to speak first. You are honoring them even if they are the one who has a lot of ownership of the conflict. It is, after all, a biblical principle to "love your neighbor as yourself." God's idea is that we love others as we would love our own hearts. Jesus said in Mark 12:30-31 (NLT): And you must love the Lord your God with all your heart, all your soul, all your mind, and all your strength.' The second is equally important: 'Love your neighbor as yourself.' No other commandment is greater than these."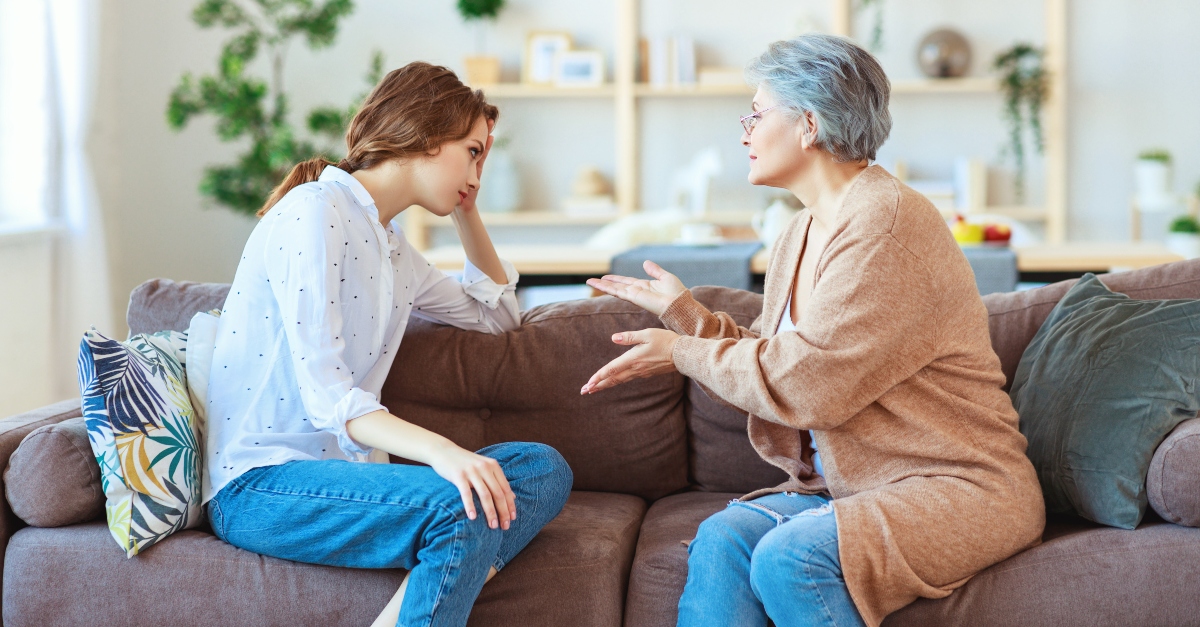 Photo credit: ©Getty Images/evgenyatamanenko
You may need to repeat the questions and come up with some different ones until you arrive at a place where you feel understood and can move forward in your relationship or friendship, whether the conflict is eventually worked out or not. You can be okay even if you don't get to say everything you want to say or feel that you've been justified. Sometimes, walking away from a conflict without having to win or have the other person think you were right in what you said or did is better because it teaches us humility. And when others see that, it can be a gateway for them to walk in the same humility.
Matthew 18:15 (NLT) says, "If another believer sins against you, go privately and point out the offense. If the other person listens and confesses it, you have won that person back." So if we have anything against someone and/or are offended, we are to go to that person and not wait for them to come to us.
We know that ignoring a conflict and postponing any resolution isn't wise. Conflicts do need to get resolved for everyone's benefit. There are some extenuating circumstances where and when it's not possible. We are to take care of our part in the conflict as best we can and leave the ultimate resolution to the Lord.
What do you need to do to trust God with your conflict? How challenging would it be to take the first step to initiate a better understanding between you? If you're hesitant, what would the downside be of not moving toward them? And the upside?
Author and speaker Tim Storey says, "Somebody is waiting on the other side of your obedience."
Who will you be able to help because of your obedience today?
Photo Credit: ©iStock/Getty Images Plus/Prostock-Studio
Blythe Daniel is a literary agent, author, and marketer. Her agency markets books through podcasts, blogs, and launch teams and represents books to publishers. Blythe was the publicity director for Thomas Nelson Publishers and has been a literary agent for the past 16 years. Blythe has written for Proverbs 31 Ministries, Ann Voskamp, Focus on the Family, CCM Magazine, Christian Retailing, and others. Blythe and her mother have co-authored two books: Mended: Restoring the Hearts of Mothers and Daughters (Harvest House) and I Love You Mom: Cherished Word Gifts from My Heart to Yours (Tyndale). She is married and lives in Colorado with her family.
Dr. Helen McIntosh (EdD, Counseling Psychology) is a counselor, educator and author. She is the author of Messages to Myself Overcoming a Distorted Self Image (Beacon Hill Press). Her work has appeared in Guideposts, ParentLife, and HomeLife magazines. She resides in Georgia with her husband Jim. They have two children and five grandchildren. She and her daughter Blythe Daniel have written Mended: Restoring the Hearts of Mothers and Daughters (Harvest House) and I Love You, Mom! Cherished Word Gifts from My Heart to Yours (Tyndale).
LISTEN: Being Complete in Jesus (Understanding Matthew 5:21-48)
Hearing Jesus is a devotional journey through the gospels, where we explore the teachings of Jesus chapter by chapter. If you're seeking to live a life that reflects God's, this podcast is for you.
The views and opinions expressed in this podcast are those of the speakers and do not necessarily reflect the views or positions of Salem Web Network and Salem Media Group.
WATCH: 10 Sins Christians Downplay (and Why They're So Destructive)
Stock Footage & Music Courtesy of Soundstripe.com Thumbnail by Getty Images