4 Surprising Gifts of Quarantine We Can Keep even When It's Over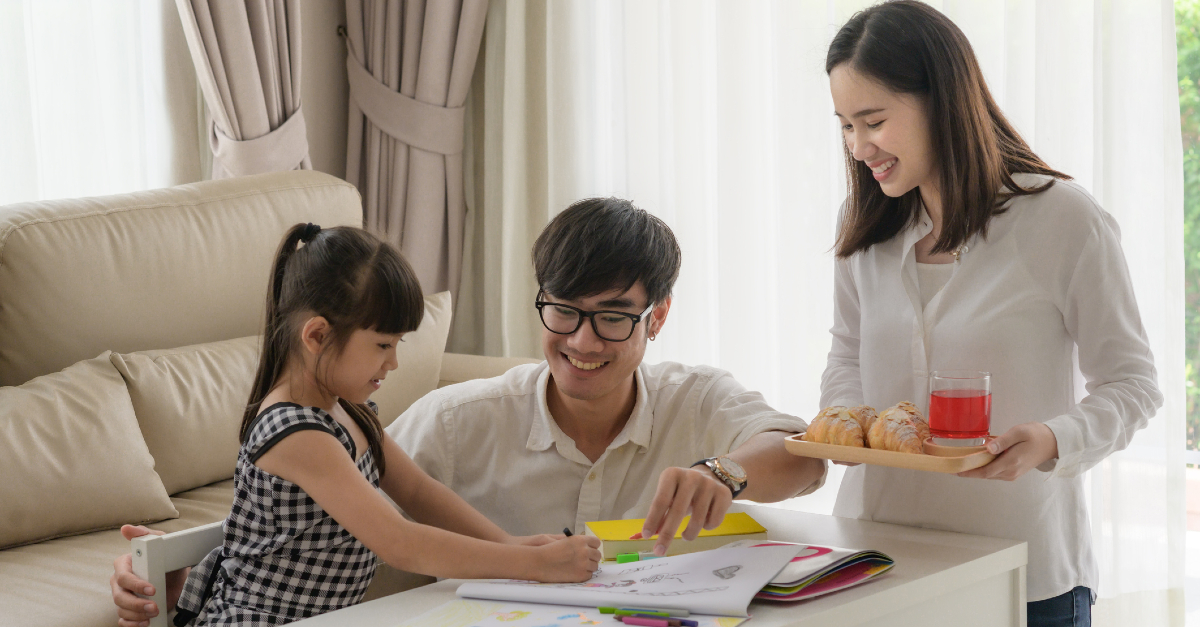 By Linda Gilden, Crosswalk.com
Until a few months ago "quarantine" was a word rarely spoken around our households. Now hardly an hour goes by that we don't have a conversation, hear it on the television or radio, or read about it online.
More shocking is the way that word has changed our families and the way we live our lives. Parents have become teachers, teachers have become technical engineers, and children are able to learn more independently. Are those necessarily negative things?
The connotation of quarantine has been seen as something negative. We would like to avoid it at all costs. And truly, some things associated with this trying time are difficult. Loss of lives, loss of jobs, loss of financial security, and so much more.
However, has everything about this "new normal" been so bad? Below are things that have emerged that can make our lives richer during quarantine and beyond.
1. Families Are Spending More Time Together
Pre-quarantine families rarely had time to eat a meal together, play games, talk about what the children have learned in school, or heard stories about when Mommy and Daddy were children. Extracurricular activities and sports made it difficult to find the family at home all at the same time.
Because we can't go anywhere and are "sheltering at home," that has changed. Parents are working from home. The morning rush has changed from a dash out the door to a more leisurely breakfast followed by school around the dining room table.
Children do schoolwork while mom and dad do their work. Teachers have become techno specialists as they educate the children and the parents as to how to follow their instructions.
The Internet has become a focus for much of the day. If the children are not zooming with their classes or teachers, they are zoom-visiting with friends.
New Normal #1: When schedules resume we will likely find the morning scurry reinstated. But fun, family activities will remain high on the request list of children. Game and puzzle time will secure its place in the activities of family life.
And likely children will insist on participation by the whole family. Sports, music lessons, and extracurricular activities will resume with high energy from the participants, as we remember what it was like to not be able to.
2. Parents Have Become Teachers
Before quarantine, it was the parent's job to make sure the children were dressed, had their homework and lunch in their backpacks, and got to school on time. Since adding teaching school to their agenda, days have been full and most parents probably feel the need to go to bed about the same time as the students.
But the teacher-student relationship has deepened the parent-child relationship.
More relaxed time at home has not only allowed parents and children to get to know one another better, but they have also gotten to know one another better in a more intimate way.
At first, some parents felt like they had been thrust into a situation they were not prepared for. Their children had finally reached school age and were out of the house most of the day. But now once again, parenting was a 24/7 job.
The positive side to that as more time is spent with their children, they have discovered what wonderful people they are becoming.
Most parents never dreamed of being teachers; that's why they chose other professions. But now they have doubled their responsibilities and it makes for a very full day. Since they are receiving support from school teachers all over the country, parents are learning more skills that will continue to serve them well.
Parents have also become more efficient navigating the Internet which will be a bonus not only in helping with homework but could also sharpen some of the skills they use at work.
Because we have been told to stay home, parents have also learned how to use delivery services for meals and groceries. Those services will continue to be used.
Parents have found if they allow someone else to do the shopping and prepare and deliver meals, they can use that time to enjoy some of the family-at-home-together time they discovered during the pandemic.
New Normal #2: Parents will find themselves better equipped to help with homework, communicate with teachers, and encourage their children with their schoolwork.
They will also encourage the teachers and express more empathy for them and the job they have been with the children all day long.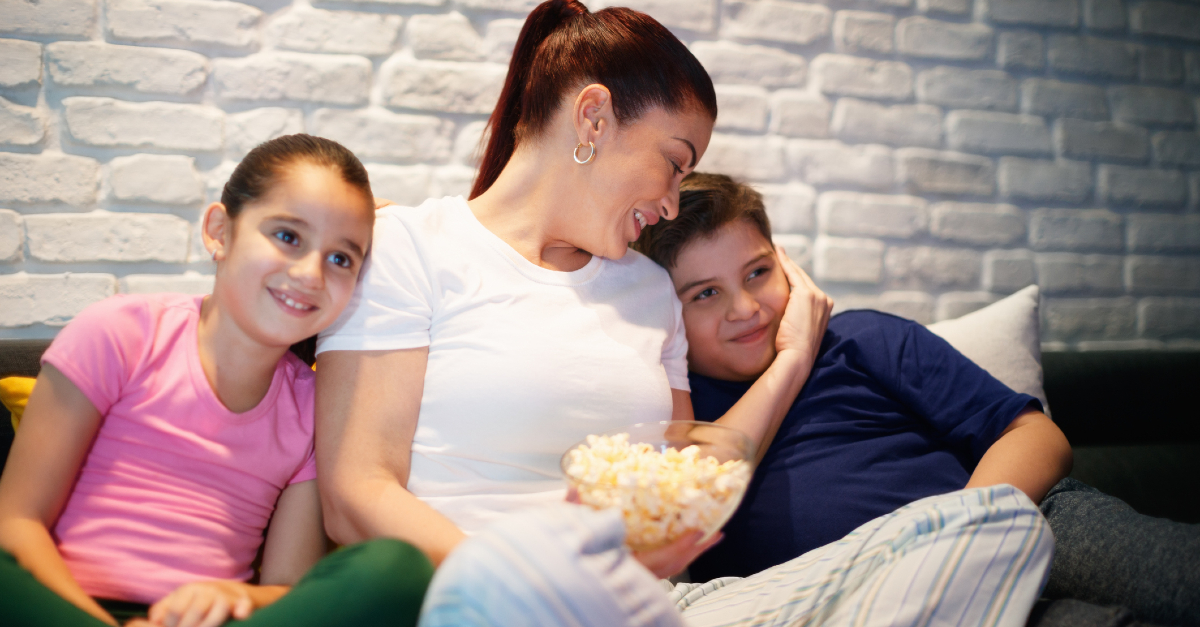 Photo Credit: ©GettyImages/diego cervo
3. Children of All Ages Have Learned to Play with Siblings
Teenagers have had to adjust to being at home and away from friends. They continue to use their cell phones and face-to-face talk programs but many have taken to playing and exercising outside, riding bicycles, and talking to other neighborhood teens from one side of the street to the other to maintain their 6-foot social distancing
Preschool and elementary age children are a bit more satisfied sheltering in place because they are used to staying home more than the teenagers. But the lack of socialization and being with friends is hard on them to have to eliminate play dates and neighborhood congregation.
But, younger children do have the benefit of having more family in the house all day and have enjoyed the closer family interaction. Having big brothers and sisters around all day is a special treat for this age.
New Normal #3: Children are learning to play together and bridge the age gap between siblings. When one child is learning to play guitar while another is just learning how to play with blocks, it can seem like a big difference. But the age gap shrinks when they are able to run around outside or just spend time relaxing together. And the more time children spend together, the more they learn how to interact in meaningful ways.
4. The Church Has the Opportunity to Find New Ways to Reach Out to Their Congregations
Most people are accustomed to worshipping corporately. Congregations of all sizes have had to alter programming, services, and ministry. But many are finding new ways to minister to those in their congregations and beyond.
Churches that broadcast on television are finding their viewership has grown and people are watching even from other countries. Parking lots have become sanctuaries. Telephone chains check on members regularly.
Bible study groups are meeting online. Food banks help feed the people in the community who are without food because of work furloughs and layoffs. More people than ever are discovering their need for Jesus.
But the church continues to show the spirit of love to those in the surrounding communities. Opportunities to reach out have grown and many ae experiencing the love of Jesus for the first time.
New Normal #4: As churches ponder the best way to begin gathering together again, they can be excited about the new ministries that have sprung out of this time period.
Churches will continue to use the Internet for ministry and programming. Phone chains will stay in place as a means of keeping folks close. Many new programs will spring up that are a result of sheltering-in-place as the church reaches out to those around them.
Despite the inconveniences we have experienced as a result of sheltering in place, many new and exciting opportunities have appeared that will change the camaraderie of families, both natural and church families, that will draw them closer and make them more conscious of the needs of those around them.
We don't know how long sheltering in place will continue. For some states, restrictions have been lifted on some businesses. Others have yet to take steps toward establishing a new normal. Wherever you live, embrace the time you are in. Be thankful for your family. And don't miss an opportunity to reach out to others.
---
Linda Gilden is an award-winning writer, speaker, editor, certified writing and speaking coach, and personality consultant. Her passion is helping others discover the joy of writing and learn to use their writing to make a difference. Linda recently released Articles, Articles, Articles! and is the author of over a thousand magazine articles and 19 books including the new Quick Guides for Personalities. She loves every opportunity to share her testimony, especially through her writing. Linda's favorite activity (other than eating folded potato chips) is floating in a pool with a good book surrounded by splashing grandchildren—a great source of writing material!
Photo Credit: ©GettyImages/Iam Anupong