5 Steps to Make Lasting Changes in Your Marriage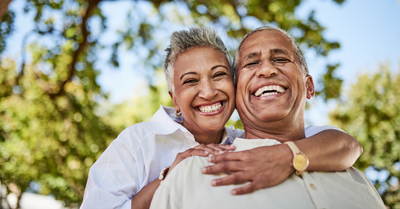 By Dr. David B. Hawkins, Crosswalk.com
Have you ever desperately wanted change in your marriage? Have you felt miserable and felt stuck between fantasies of chucking it all and walking out, or fearing you would have to tolerate the same things for years to come?
Most would answer "yes" to these questions. Of course we want change in our marriage, whether that change is a minor adjustment or a major overhaul.
But, how can we create change? Aren't we taught that we cannot make anything happen? Aren't we taught we cannot change others and can only change ourselves?
"Yes" is the answer to those questions.
However, I have a secret to share with you. It is this: While we cannot force change onto anyone, we can create a climate where change is likely to happen. The key is to see exactly how we enable change to not happen, and where and how to apply pressure so to enhance the possibility of change.
Jack was a solidly built man, with an even more solid and rigid personality. His personality had been chisled out of an abusive childhood, a working-class working life and 25 years of two troubled marriages.
Jack did not come to counseling happily. His wife of 10 years was ready to leave him and he discovered an unsettled feeling facing a second divorce. He was angry at the prospect that his wife, Jennifer, had said he would come for a Marriage Intensive or she would leave him.
"You expect me to be happy about this?" Jack asked me shortly after arriving for three days of marital work.
"I have given you warning after warning," Jennifer snapped. "You think I want to spend our vacation this way? You gave me no choice."
"Tell me how you folks got to this desperate place," I jumped in.
"Jack has been a tyrant for most of our marriage," Jennifer shared. "The first couple years were good, but then his sour attitude and anger tore our marriage down."
"And do you think she has always been happy?" Jack snipped.
"I know I haven't been nice," she shared. "I have been unhappy for years. I've tried to get you into marriage counseling, but you always resisted. You went a couple of times and then would find reasons for not going. Never any lasting change."
"I want to learn why there has never been lasting change, folks," I said.
With that, I took a detailed history, one like I've heard thousands of times before. There are many similarities in the stories of thousands of couples who have come to The Marriage Recovery Center.
Consider these action steps in order to bring about change in your marriage:
First, you must decide change is mandatory. As simple as this may sound, it really is not. You must be very tired of the way things are and be ready to risk change. You can no longer hang onto your old life and be willing to risk change, as it is the only way things can improve. Most times the consequences we fear rarely turn out as bad as we imagined, and in fact positive things usually come from our risks to change.
C. S. Lewis said, "No soul that seriously and constantly desires joy will ever miss it. Those who seek, find. Those who knock, it is opened." But, of course, we must want change. We must feel the pain of our current experience and allow that pain to motivate us to change.
Second, you must have a conviction that change is mandatory. It is not enough to want change. You must want it fiercely. In fact, you must find a place within, the heart of our conviction, that says, "I must have change. I must have it. I cannot settle for what I've been settling for." When you find this place of conviction, you will be more open to real change.
Third, you must discover all the ways you enable change NOT to occur. In addition to wanting change, and finding that place of conviction, you must look critically for the ways you enable change NOT to occur. Yes, we all reinforce the status quo. Why? Because it is comfortable NOT to change. We know exactly what to expect. Be honest with yourself about your tendencies to complain and avoid risking change.
The Apostle Paul wanted to change, but in many situations, he did not change. "I do not understand what I do. For what I want to do I do not do, but what I hate to do." (Romans 7:15) We all struggle with change!
Fourth, you must courageously eliminate those self-defeating barriers. We must look fervently for the barriers we erect not to change. We must look directly at those barriers, those excuses, we maintain to not change and the secret payoff we get for not changing. Then, having stirred up the courage within, and with the power of God working in our lives, we must eliminate those barriers and lean into change.
Finally, you must cross over the bridge of change. This is a scary place, without a doubt. Scripture tells us, "God has not given us a spirit of fear, but of power, love, and sound mind." (2 Timothy 1:7)
We must let go of the known and face the unknown. We must let go of certainty and live for a time in uncertainty. This is a time when we must grasp the conviction we have that we can no longer live the life we've had. With expert guidance and must support, we move inch by inch across the bridge of change, into our new lives.
Are you sick and tired of feeling sick and tired? Are you really ready for change? If so, with prayer and wisdom from Scripture and trusted friends, you will know how to stir up change in your life. Some wise person has said, "Everything will be fine in the end. If things are not fine, it is not the end."
I know change is not easy and we would like to know your story. We'd love to hear from you. Please send responses to me at [email protected] and also read more about The Marriage Recovery Center on our website. You'll find videos and podcasts on sexual addiction, emotionally destructive marriages, codependency, and affair-proofing your marriage.
Photo credit: ©Getty Images/LaylaBird