5 Things You Should Be Praying for Your Grandkids Every Day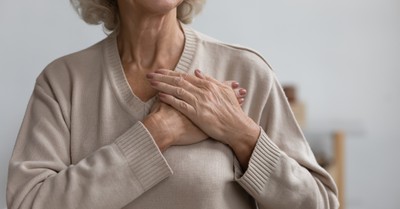 By Kathryn Graves, Crosswalk.com
Let's face it. Life is crazy and our schedules are full.
Even if—some might say especially if—we're retired from our careers, many of us have more to do "than we can say grace over." But we can't let all that activity keep us from fulfilling one of our most important responsibilities.
Our grandkids need us to intercede on their behalf. We live in perilous times. Throughout history this has almost always been the case, but the year 2020 tightened the screws on our anxiety levels. Potential for disaster lies just beyond the next flip of the calendar page.
However, even if life was all honey and no bees, it wouldn't change the truth. Grandparents can—and should—pray powerful prayers for our precious grandchildren.
The Bible gives clear instruction that we ought always to pray in Luke 18:1. It also provides direction for our prayers—helping us know what to pray. We'll identify 5 themes here.
Beyond general themes, Scripture also provides guidance on what to say, offering many examples of people who prayed—complete with their actual words—and who received marvelous results from a merciful, kind Heavenly Father.
Photo Credit: ©GettyImages/fizkes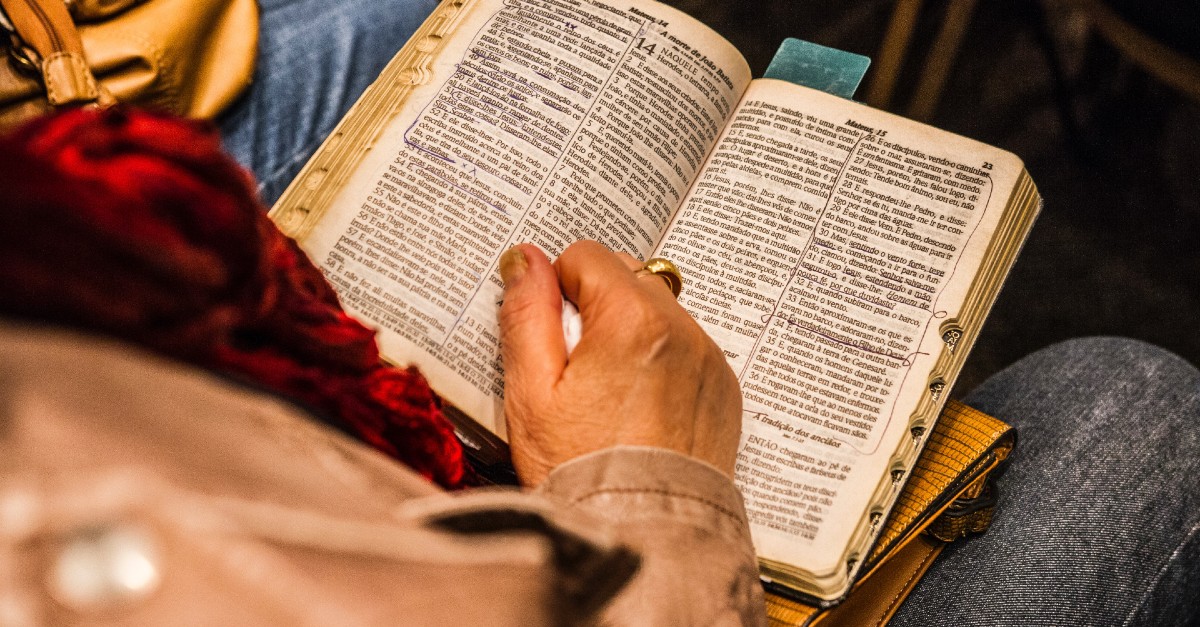 1. Salvation
The most basic need your grandchild has is salvation. This one thing is more important than any other.
It won't matter whether he had good friends, a great career, fame, or fortune, if he dies without inviting Jesus into his life. As difficult as it may be to even think about the passing of a grandchild, none of us is guaranteed another minute on earth.
The greatest favor we can do for our grandkids is to bombard heaven with pleas for the Holy Spirit to continuing convicting them about their need. Until a person realizes their lost condition—and utter hopelessness because of it—they will not turn to Jesus Christ for salvation.
Likewise, unless a person learns the truth about Jesus's ability and desire to save them, they will not know of its availability. While we need to ensure that our grandchildren hear the gospel message with their ears, we also must pray that they hear the call of God in their hearts and respond. If they seem to reject Jesus, pray all the more.
A person can refuse to listen to other people, turn off TV and all other media, and leave books unopened. But they cannot stop the Holy Spirit from penetrating their hearts and minds with His whispers. We unleash the power of the Spirit within our grandkids when we pray.
"You have been taught the holy Scriptures from childhood, and they have given you the wisdom to receive the salvation that comes by trusting in Christ Jesus." 2 Timothy 3:15
Photo Credit: ©Pexels/Eduardo-Braga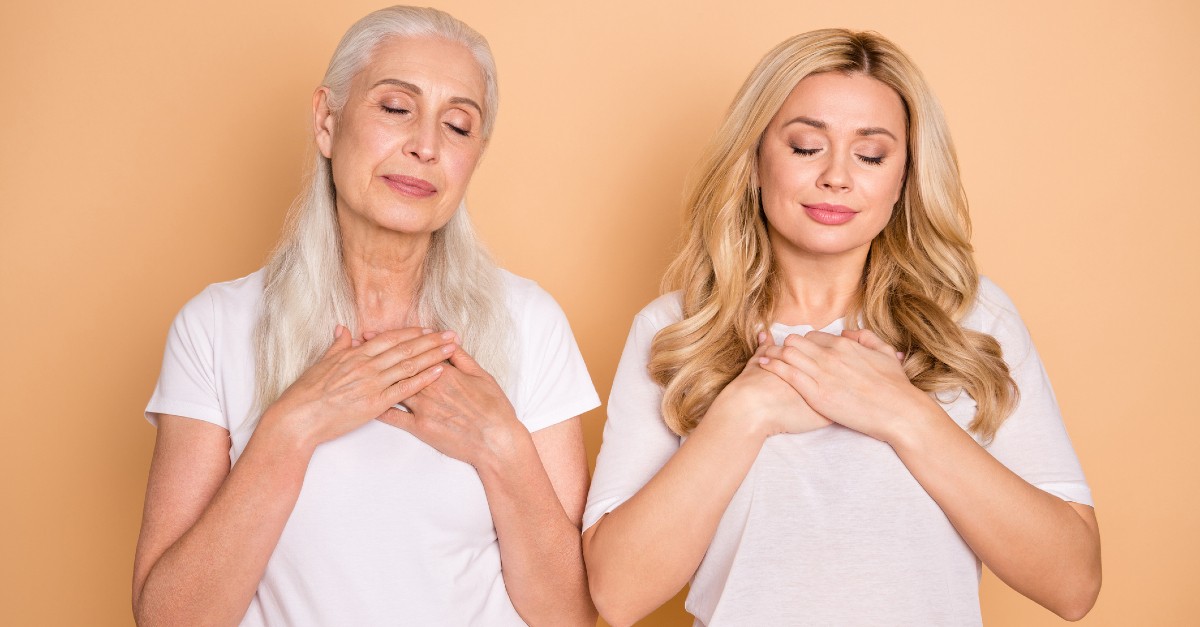 2. Protection from the Evil One
Once our grandkids accept Jesus as Savior, the devil goes to work to keep them from living a full and meaningful Christian life. This is where grandparents fill a powerful role. We can pray with the authority of Jesus Christ behind our words.
We don't have to merely hope our family is protected—we can command it.
There are two areas we need to address in praying for protection. The first is defensive. Our grandchildren need to wear the armor that will keep them safe. A full description of this special suit is found in Ephesians 6:10-18.
We can name each piece and ask the Lord to place it on our grandchild. (We can also teach our grandchildren about this personal armor and their need to "put it on" every day.)
The second area is offensive. We don't have to wait for Satan to make the first move. We can command him in the name of Jesus Christ to leave our grandkids alone. The Bible assures us in James 4:7 that when we tell the devil to flee, he must—and does—obey. We can even insert our grandchild's name into verses like this to personalize them and add focus to our prayers.
"We are human, but we don't wage war as humans do. We use God's mighty weapons, not worldly weapons, to knock down the strongholds of human reasoning and to destroy every proud obstacle that keeps people from knowing God. We capture their rebellious thoughts and teach them to obey Christ." 2 Corinthians 10:3-5
Photo Credit: ©GettyImages/Deagreez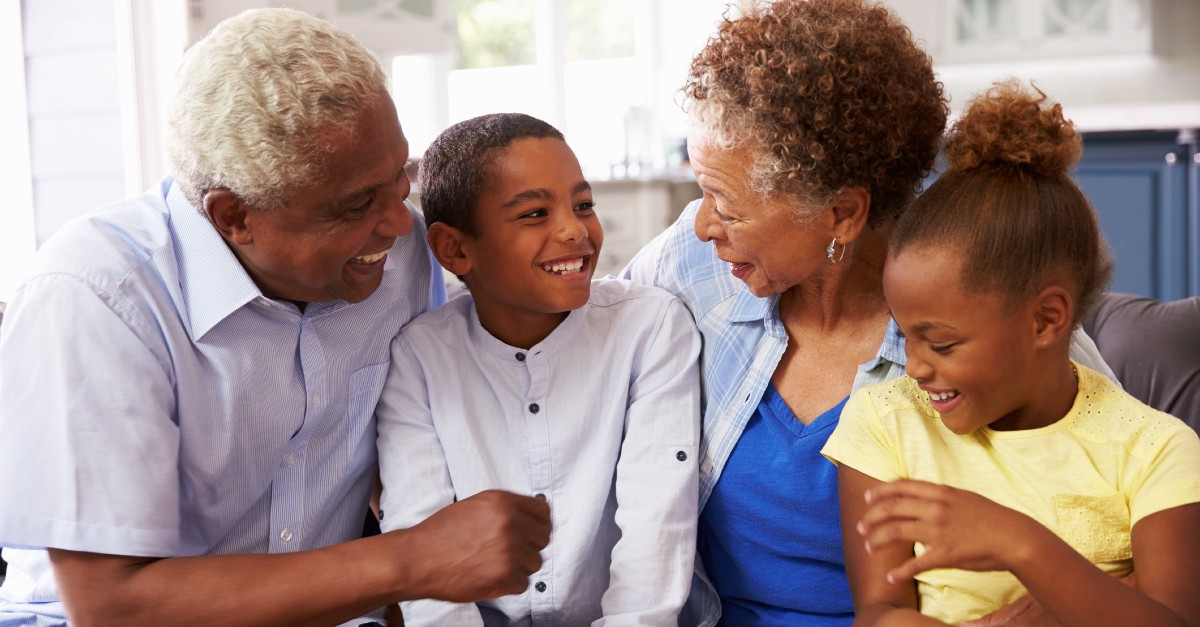 3. Doctrinal Foundation
Our grandchildren need to know what the Bible says. We should pray that they will sit under sound biblical teaching both at home and in their churches.
We need to pray that they will love the Word of God—be drawn to it—as a guide for their lives. The Bible cautions against wishy-washy-ness in Ephesians 4:14 and teaches the importance of building our lives on a solid foundation in Matthew 7:24-26.
Christians are like trees. We need a firm, deep root system to keep us from blowing over. Whatever the metaphor employed to describe it, the truth is that doctrinal integrity is essential to our faith.
We must know what we believe and why we believe it. Our prayers for our grandkids should include petitioning God to send them sound Bible teachers and preachers who will impact their generation. They might use fresh methods, but the message is timeless and priceless. Also pray for God to use you in His teaching plan.
Be alert for any and every opportunity to help grow a new spiritual root—or strengthen one already there—for your grandchild.
"All Scripture is inspired by God and is useful to teach us what is true and to make us realize what is wrong in our lives. It corrects us when we are wrong and teaches us to do what is right. God uses it to prepare and equip his people to do every good work." 2 Timothy 3:16-17
Photo Credit: ©GettyImages/monkeybusinessimages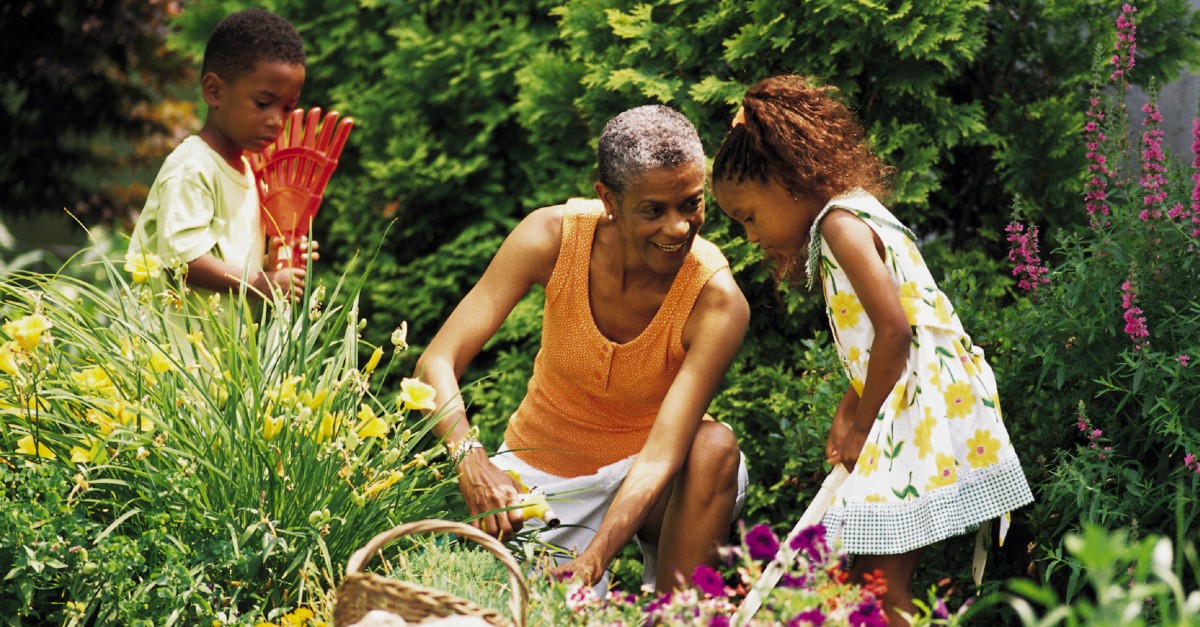 4. Spiritual Growth and Discernment
Becoming a Christian and learning the Bible are essential. But so is living out our faith.
It can be a real challenge for our grandkids to hear the Lord's voice above all others. They live in a noisy world filled with music, podcasts, videos, games, and social media—not to mention school curriculum. God's word can get drowned out if they aren't intentional about hearing it.
We should pray that they will stop for at least a few minutes to pay attention and invite God into their day. Ask the Holy Spirit to keep tugging on their hearts so they can't easily ignore Him. Also pray against roadblocks.
When one of our sons decided to join the Marines, I was proud, but concerned for his safety. I did not doubt his sincerity or that he wanted to do the right thing.
However, I prayed that if this wasn't God's will for his life, something would happen to keep him out of the military. A few months later, he came up with a stress fracture in his foot as a result of intensive training on his college track team. The Marines told him he needed to drop out because his foot would never heal in Officer Candidate School that summer.
I had no idea I prayed for a broken foot—but this was the way God chose to answer.
"How can a young person stay pure? By obeying your word. I have tried hard to find you—don't let me wander from your commands. I have hidden your word in my heart, that I might not sin against you." Psalm 119:7-11
Photo Credit: ©GettyImages/Comstock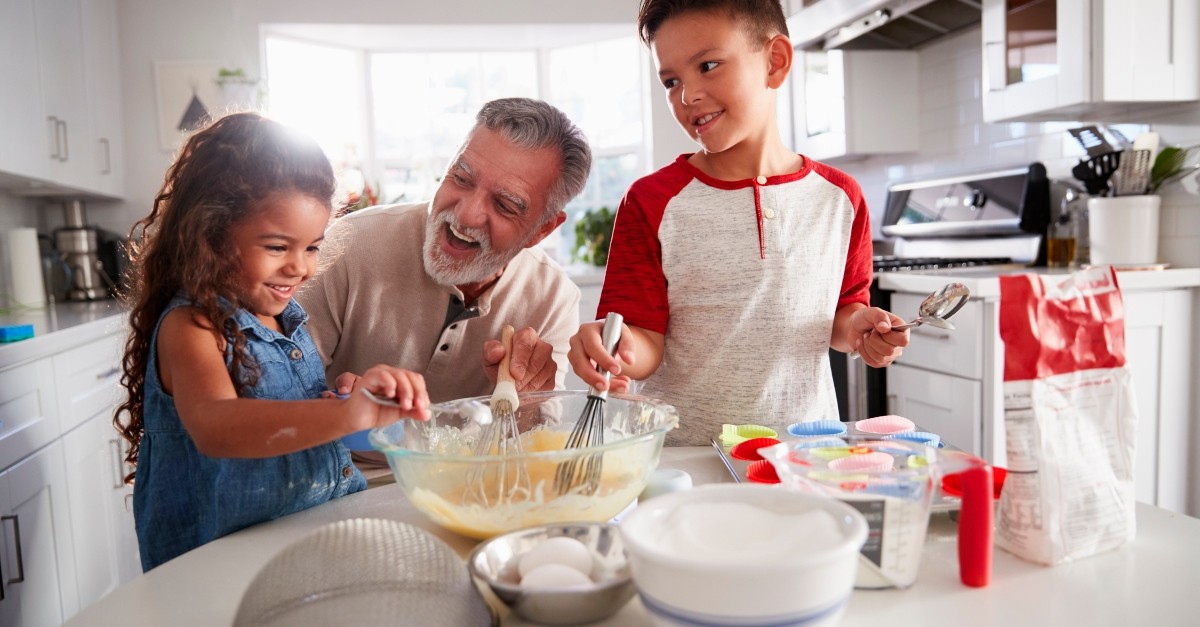 5. Relationships with Others
Society is full of hate and short-tempered, prickly people. Violence is condoned and the cancel culture is vicious. But we are called to love.
I am honestly so glad I was not a teen in the present media-driven world—but my grandchildren either are, or will be soon. Their social relationships are fraught with the land mines of ulterior motives, false allegiances, and dangling deceptions. Our prayers may be the only thing keeping them together on the inside.
Besides social pressures, many of our grandchildren must also navigate step-families. While they belong in both their mother's and father's homes, they may never feel complete rest in either place.
Sometimes their lives are literally split in half—spending a few days a week in each house. And if their parents don't get along with each other, it only adds to the stress our grandkids feel. They may feel tempted to act out their frustrations—or at least voice them at high volume.
\We need to pray that our grandkids will be so full of God's love that it will spill over on everyone around them.
"Jesus replied, 'You must love the Lord your God with all your heart, all your soul, and all your mind. This is the first and greatest commandment. A second is equally important: Love your neighbor as yourself.'" Matthew 22:37-39
Our grandkids live in times that are very different from the ones in which we grew up. The stakes are high. But God is greater. We can trust Him to take care of our loved ones and work out His will for them. When circumstances become chaotic, it is a red flag for us to pray all the more.
Search out a verse or passage that can stand as a life-verse for each of your grandchildren. Claim it every day for them and pray through these themes. Then stand back and watch God's marvelous works.
Photo Credit: ©Getty Images/monkeybusinessimages