What Makes C.S. Lewis' Novel The Great Divorce a Classic?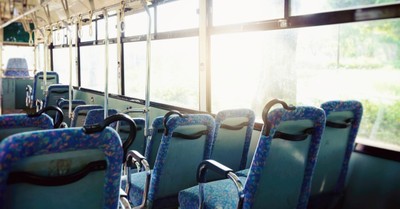 By Justin Wiggins, Crosswalk.com
Though not as popular as The Chronicles of Narnia, Mere Christianity, or The Screwtape Letters, The Great Divorce is a fascinating work of fiction that has gained a wide readership. In fact, many scholars consider it one of the best novels Lewis ever wrote.
So, what happens in this book that has resonated with so many readers around the world?
Further Reading: 5 Fantastic Books by C.S. Lewis (which You Probably Haven't Read)
Photo Credit: © Getty Images/blew_i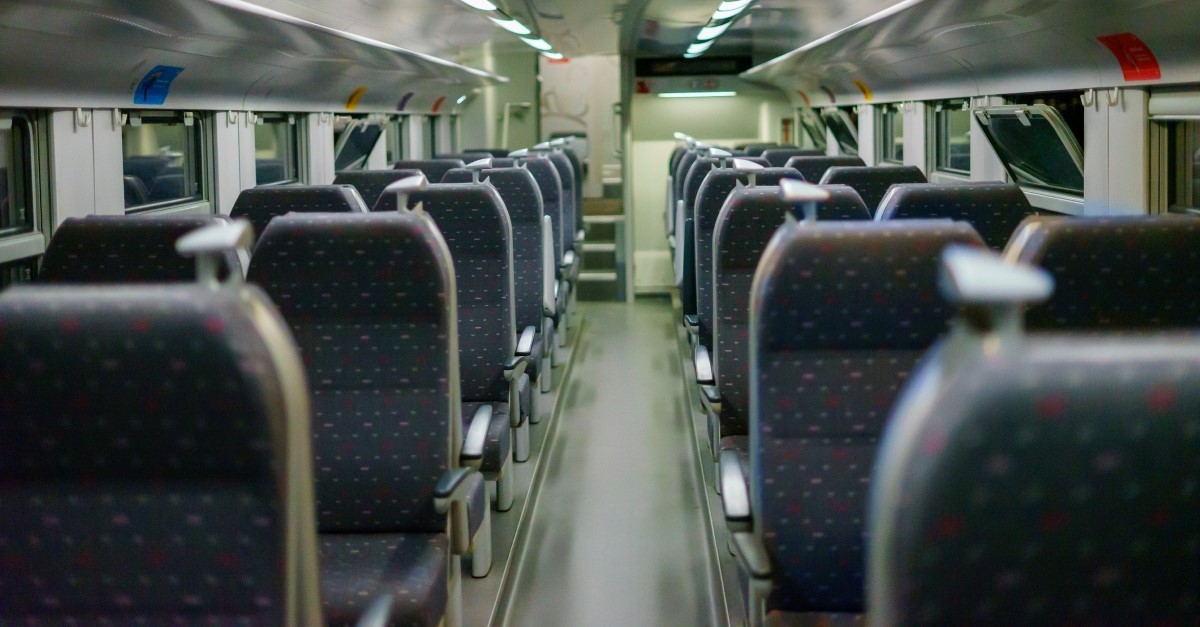 What Is the Plot of The Great Divorce?
The fantasy novel is a fascinating exploration of the afterlife. The book opens with Lewis' hero in a shabby, dull grey town, waiting in line to board a bus headed for heaven (or at least its outer regions). The town has no sense of community—everyone is looking out for themselves and constantly quarreling. The hero's conversations with other people (other characters sometimes call them ghosts) establish that the residents are all people who have died.
Lewis' hero boards a bus and journeys to an open field space with mountains in the distance. The descriptions of how it connects to the town the hero left suggest the hero has gone from hell to the outer limits of heaven. Some scholars (such as Robert Moore-Jumonville) have read the open field where the hero arrives as purgatory—a place where people must deal with their sins before entering heaven.
When the hero gets off the bus, he witnesses different ghosts encountering holy beings (apparently saved people sent as emissaries from heaven) who offer the opportunity to redeem the ghosts. The ghosts' conversations with the holy beings—who takes the opportunity to be redeemed or resists admitting they need redemption—raise compelling questions about salvation, repentance, damnation, and free will.
Further Reading: What Can Readers Learn from Surprised by Joy by C.S. Lewis?
Photo Credit: © Getty Images/qkonstudio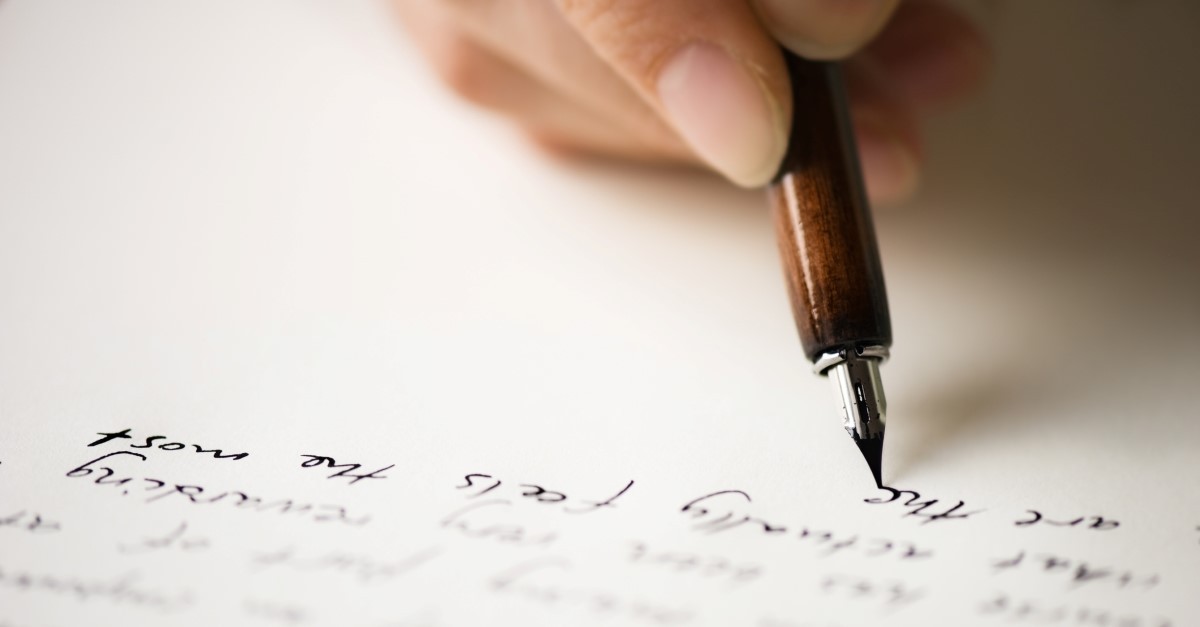 When Did C.S. Lewis Write The Great Divorce?
Lewis wrote The Great Divorce during the 1940s, first calling it You Can't Go Home. Lewis was inspired by Anglican theologian Jeremy Taylor's idea called the Refrigerium, which suggested the idea of the damned having a holiday excursion to heaven.
Like many of Lewis' other writings, he read aloud the manuscript during Inkling meetings—a group that shared their work once a week in Lewis' Magdalen College rooms for constructive criticism. Other Inklings included his doctor, Humphrey Havard, fellow Oxford professors J.R.R. Tolkien and Hugo Dyson, his friends Charles Williams and Owen Barfield, and his brother, Warnie Lewis. The Inklings also met once a week for conversation, usually at a local pub called The Eagle and Child. The Inklings' meetings helped form such classics as The Hobbit, The Lord of the Rings, The Problem of Pain, and The Screwtape Letters.
The Inklings' feedback and encouragement helped Lewis to finish the manuscript and find its final title. The Great Divorce was serialized in an Anglican newspaper called The Guardian in 1944 (the same newspaper that serialized The Screwtape Letters before it appeared in book form). Geoffrey Bles published The Great Divorce in book form in 1945. It was reviewed in several notable publications, including Time magazine.
Today, The Great Divorce routinely gets discussed by C.S. Lewis scholars and by various other writers interested in the questions it raises. To give one example, award-winning writer Andy Dibble discusses The Great Divorce in his introduction to Strange Religion, a collection of essays and short stories about how fantasy and science fiction can be used to explore interesting questions about religion.
Further Reading: Who Were the Inklings Besides C.S. Lewis and J.R.R. Tolkien?
Photo Credit: © Getty Images/Eerik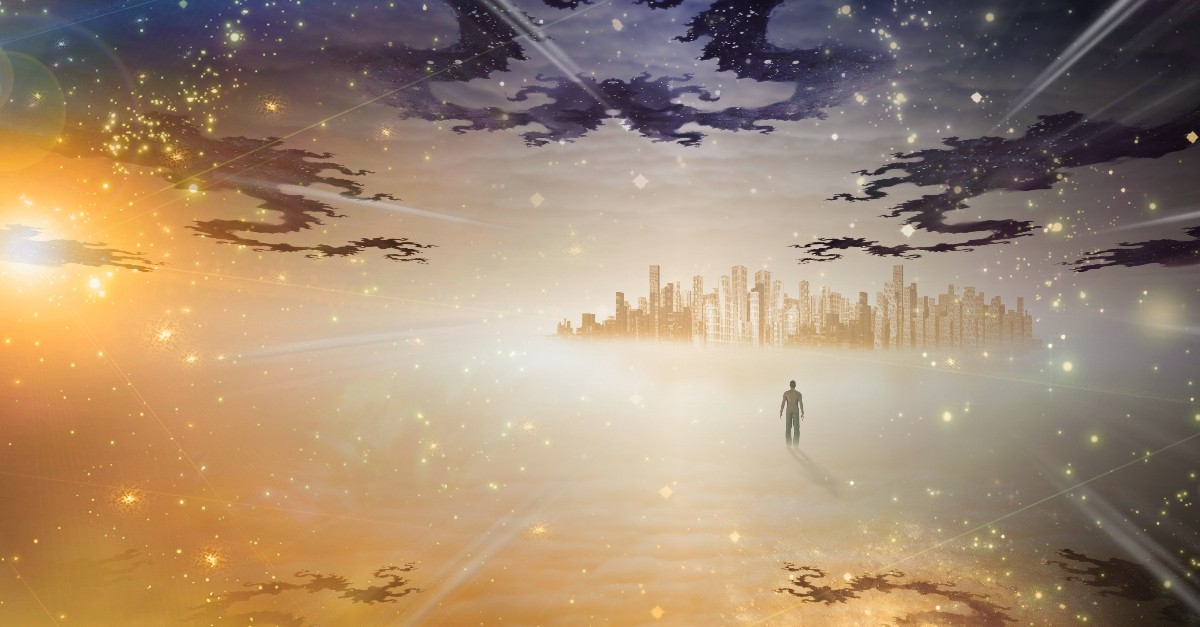 What Themes Does C.S. Lewis Explore in The Great Divorce?
One of Lewis's most important themes in The Great Divorce is the importance of human decisions in time in the context of eternity. Though Lewis was an inclusivist in his salvation theology, Lewis also believed in the reality of Heaven and Hell beginning in the here and now. Interestingly, Lewis chose his favorite author, George MacDonald, to be his guide through the afterlife. MacDonald held views similar to the Church Father Gregory of Nyssa: both believed that all would be saved, even if it took the purifying hellfire of God's love. This kind of universalism is distinct from the Unitarian belief that all religions are the same.
A good example of Lewis' inclusivism comes from his final book in the Chronicles of Narnia, The Last Battle. At the end of the story, Emeth the Calormen finds himself in the true Narnia. As he approaches Aslan, Emeth expresses that he always yearned for Aslan's presence when he thought he worshipped the Calormen deity Tash. Emeth is welcomed into Aslan's presence because he is pure in heart: Emeth longed for and sought the true God (even though he didn't know the true God's name).
The theme of idolatry is important in The Great Divorce. Of the 10 ghost characters, only one repents. When an angel confronts him, he first struggles with letting go of his lust. He finally surrenders, repents, and destroys the malicious demon lizard poisoning his mind and heart. The lizard turns into a majestic horse, and the spirit rejoices as he rides on his back to the high country. This transformation of the spirit letting go of his pride can be interpreted as a metaphor for what happens when a broken sinner lets go of their pride and finds true freedom and joy in Christ. The other nine cling to their pride when they are given the opportunity to experience true freedom in Christ.
The paradoxical theme of predestination and free will is important in Lewis' great work of fantasy. At one point in the story, Lewis' character questions MacDonald about the correlation between a human being's choice and the sovereign grace of a good and loving God. MacDonald responds that it is an enigma that a finite human mind cannot rationalize. In this context, the debates about the either/ or of predestination and free will are fruitless. What truly matters in the end is how one responds to the revelation of Jesus' agape love revealed in time.
Though MacDonald was a Christian universalist, he is used in The Great Divorce to convey the reality of both heaven and hell. When asked by Lewis' character about the possibility of a soul destined for either place, MacDonald affirms that human beings have the free will to choose God's will or become their own god. Though Lewis was not a universalist like MacDonald, he respected MacDonald's hopeful view that perhaps all would be saved in the end.
Further Reading: How Did George MacDonald Change Christian Literature?
Photo Credit: ©iStock/Getty Images Plus/bestdesigns
How Did William Blake Influence The Great Divorce?
Lewis greatly admired the English poet William Blake but didn't agree with him on everything. In his preface to The Great Divorce, Lewis explains how he wrote the book in response to Blake's philosophical work The Marriage of Heaven and Hell:
"Blake wrote the Marriage of Heaven and Hell. If I have written of their Divorce, this is not because I think myself a fit antagonist for so great a genius, nor even because I feel at all sure that I know what he meant. But in some sense or other the attempt to make that marriage is perennial. The attempt is based on the belief that reality never presents us with an absolutely unavoidable "either-or"; that, granted skill and patience and (above all) time enough, some way of embracing both alternatives can always be found; that mere development or adjustment or refinement will somehow turn evil into good without our being called on for a final and total rejection of anything we should like to retain. This belief I take to be a disastrous error."
Blake's work portrays a view of both good and evil coming together and merging as one force. In Lewis' Christian worldview, there was no room for a dualistic view of Heaven and Hell coming together. According to the historic creeds of Christianity, Satan, Hell, and all the forces of darkness will be defeated at the final battle, and the marriage of Heaven and Earth will happen when all is made right by the Son of Man.
Further Reading: The Enduring Legacy of C.S. Lewis
Photo Credit: public domain (1807 portrait by Thomas Phillips) via Wikimedia Commons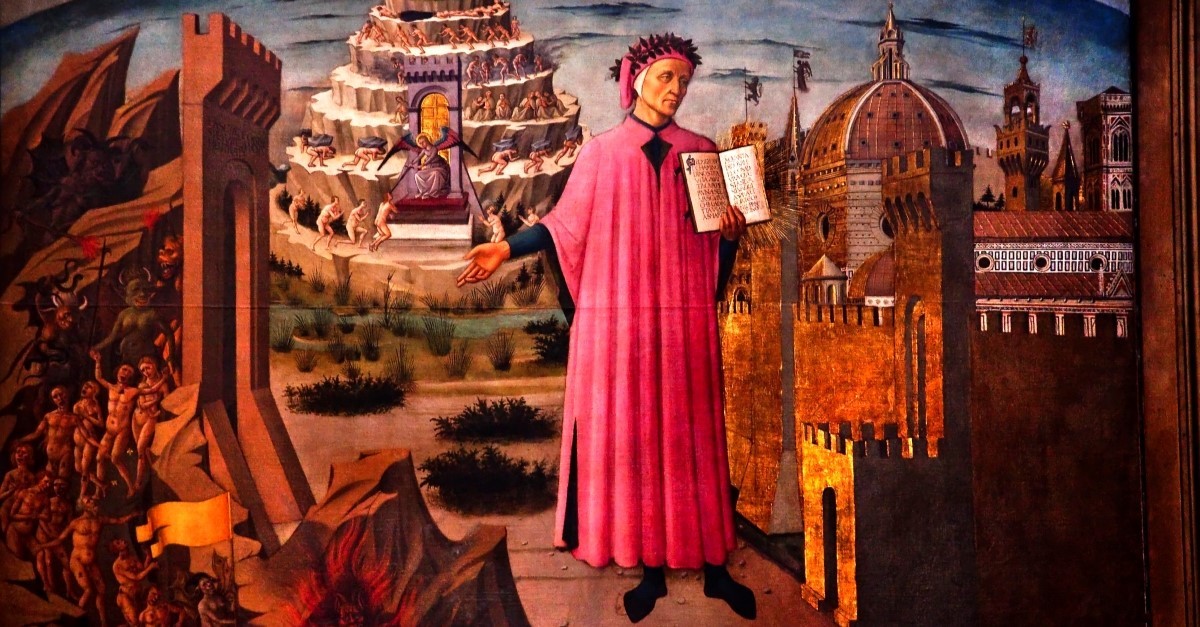 How Did the Divine Comedy Influence The Great Divorce?
No discussion about books that influenced The Great Divorce would be complete without looking at Dante's Divine Comedy.
Scholars like Darlene Gonzalez and Kathryn Lindskoog have noted how Dante influenced Lewis. Lewis first read Dante in the original Italian and re-read Dante's masterpiece many times throughout his life. Lewis praised it in many of his books on literary criticism, such as The Allegory of Love, The Discarded Image, and An Experiment In Criticism.
Some scholars, writers, and poets consider Dante's epic poem the greatest poem ever written. Just as Virgil guides Dante's character through purgatory, hell, and heaven, George MacDonald guides Lewis' hero through his afterlife journey. Virgil leading Dante's character can be interpreted allegorically as the Christian's journey of faith from time to eternity.
As a human being redeemed in a fallen world, the Christian has the joy of spending eternity with Christ to look forward to, no matter the pain, struggles, and suffering experienced in this life. To Lewis, this view was not wishful thinking but a brave affirmation that death was not the end because of Jesus' atonement and resurrection and that it took more courage to believe in a good and loving Creator rather than not to believe.
Further Reading: What Led Dante Alighieri to Write the Divine Comedy?
Photo Credit: © Getty Images/bpperry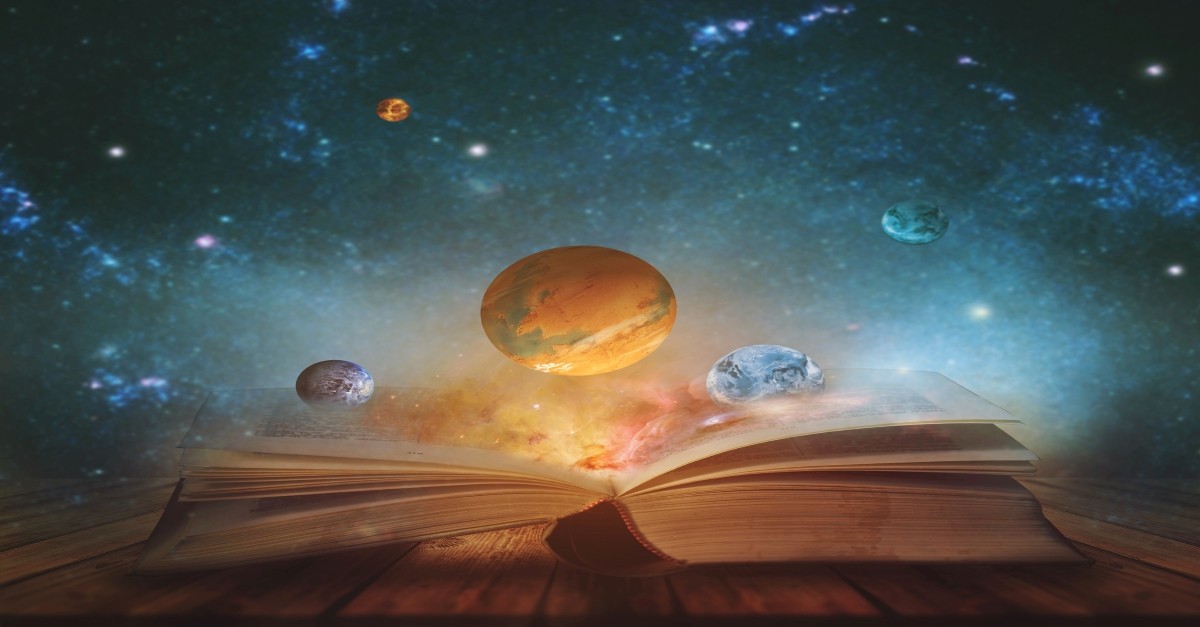 What Science Fiction Writer Inspired The Great Divorce?
Lewis was a voracious reader of science fiction and other genres of literature. He particularly appreciated the works of H.G. Wells and Ray Bradbury in contrast to much of the science-fiction that he considered badly written stories not worthy of the genre.
In his preface, Lewis cites a particular science fiction work that informed the book:
"There are only two things more to be said about this small book. Firstly, I must acknowledge my debt to a writer whose name I have forgotten and whom I read several years ago in a highly coloured American magazine of what they call 'Scientifiction.' The unbendable and unbreakable quality of my heavenly matter was suggested to me by him, though he used the fancy for a different and most ingenious purpose."
In the story, Lewis uses the idea he borrowed (of ghosts and solid people) to describe the difference between heaven and hell. Heavenly beings who have found their full humanity in Christ and their heavenly surroundings are solid—they have become more real. The ghosts who have not yet been redeemed are opaque, less real—because they have become less like the divine reality that God designed them for.
Scholar Douglas A. Anderson has argued that Lewis refers to "The Man Who Lives Backwards," written by the obscure writer Charles F. Hall and published in 1938. The story has been reprinted in Anderson's book Tales Before Narnia and in The Man Who Lived Backwards and Other Stories.
Further Reading: 15 Great Christian Sci-Fi Books for Kids and Adults
Photo Credit: © Getty Images/HiddenCatch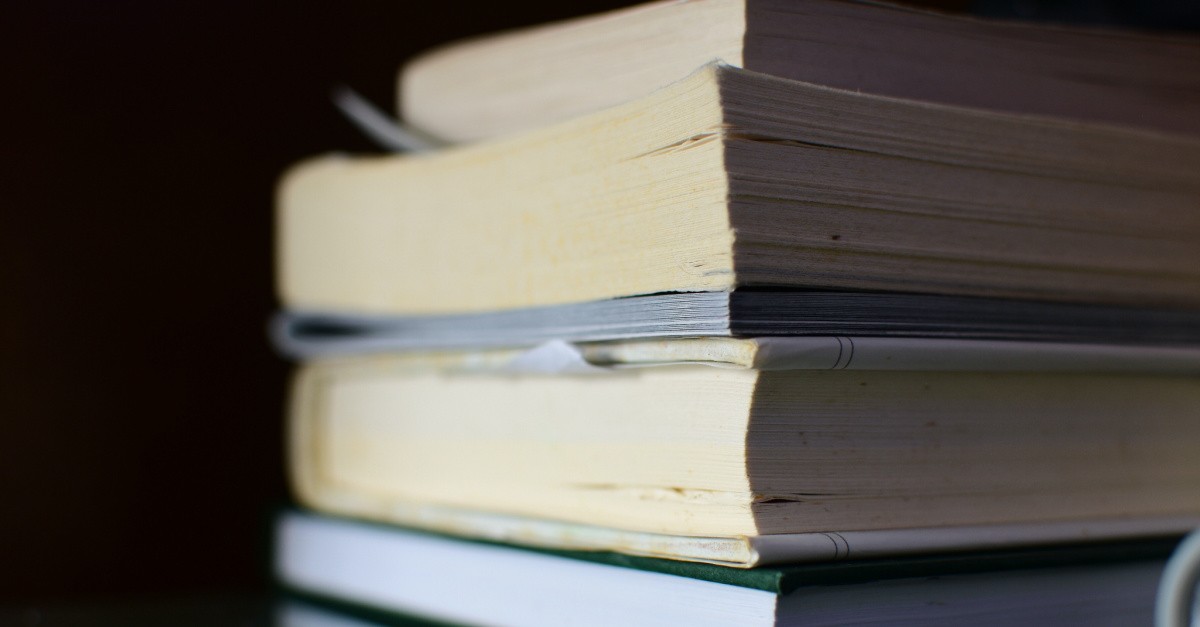 How to Learn More about The Great Divorce
Below are some great resources for learning more about The Great Divorce and related subjects.
The Great Divorce Study Guide: A Bible Study on the C.S. Lewis Book The Great Divorce by Alan Vermilye
C.S. Lewis Goes to Heaven: A Reader's Guide to The Great Divorce by David G. Clarke
The Great Divorce Study Guide for Teens: A Bible Study for Teenagers on the C.S. Lewis Book The Great Divorce by Alan Vermilye
Images of Salvation In The Fiction of C.S. Lewis by Clyde S. Kilby
Jack: A Life of C.S. Lewis by George Sayer
Reflecting the Eternal: Dante's Divine Comedy in the Novels of C.S. Lewis
The C.S. Lewis Encyclopedia: A Complete Guide to His Life, Thought, and Writings by Colin Duriez
Sometimes, seeing an adaptation of a book can help us better understand its ideas or at least approach its themes from another angle. The Great Divorce has been adapted at least twice into plays: Anthony Lawton adapted it into a one-actor play he performs through the Mirror Theatre Company. Max MacLean (also known for creating the play and film The Most Reluctant Convert) adapted it into a play produced by Fellowship for the Performing Arts.
Further Reading: 5 Books by C.S. Lewis that Everyone Should Read
Photo Credit: Mahendra Kumar/Unsplash