Travel Tip - Car Rental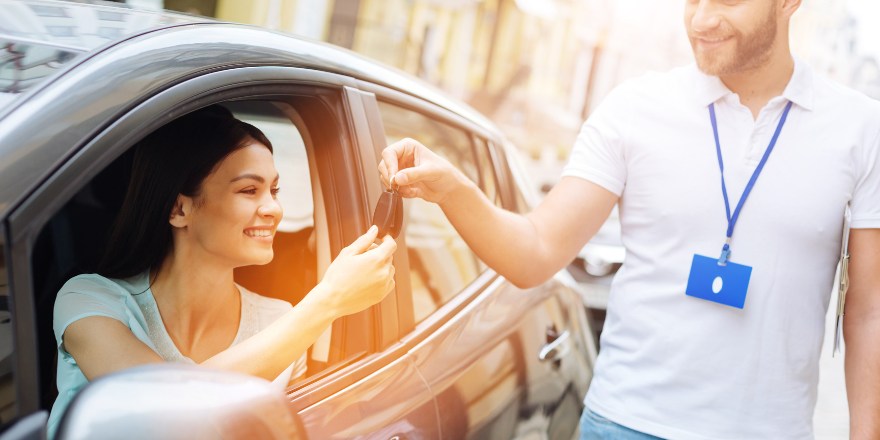 We've all been there. We arrive at our destination, we get our bags (unless you've paid attention and only brought carry-on luggage), and you trudge your way over to the Rental Car Center. Soon you'll be riding in luxury in the exact vehicle you were promised before you left. Right? Well… things happen, don't they? By things I mean, your car is missing, they don't have the convertible option you requested, the sedan you've been given smells like someone treated it like an ashtray for the previous six weeks, etc. Wouldn't it be nice to skirt all of these issues? That's a rhetorical question. Don't bother answering, of course you would!
Well, the good news is this, there are ways to strengthen the chances you get exactly what you want. The bad news is, no matter how neatly you get your ducks lined up in a row, well… things still might happen.
But let's be positive, shall we!?
BROWSE ONLINE
The World Wide Web is a great resource to get the "lay of the land" on who's offering what car and for what price. I tend to stick with rentals from the larger companies because of the flexibility in selection and streamlined process. Not to say you can't find a good deal with a smaller rental business, it's just my preference. And keep in mind most of the larger companies have combined.
DOUBLE CHECK THOSE ONLINE RATES
When you are doing your online research, pick up the phone and ask the representative if they can beat the online price you're looking at. In addition, ask them about special promotional codes or discount programs they are offering. A little star can go a long way. Sometimes a friendly joke or just the sound of your jovial voice can open up deals for you with a little extra personal touch.
BOOK DIRECT
Not to offend the aggregator websites or the packagers, I just like as few middle-folks as possible. This especially comes into play should anything go wrong with your reservation. Trust me, you don't want to show up to the Rental Desk only to discover the algorithm of the robot AI system you were dealing with confused a one for a zero and never ended up hitting the BOOK IT button for you.
CONFIRM, CONFIRM, CONFIRM
Get your confirmation emailed to you. Print it out and bring it with you. Also, let them know if any other drivers also need to be registered as well. They will have to be there when you pick up the vehicle. Call, email, text, do whatever you need to do to make sure you've got the wheels you need upon arrival.
AT THE COUNTER
Have your confirmation email page or screenshot handy. Choose the "I'll fill my own tank" option. Some places will allow you to bring it back empty (usually for an additional fee), but I fill it up before I bring it back. Why? Because if you think gas prices are rough at the pump you go to, just wait until you see what the rental companies charge. No sense returning home after vacation missing an arm and a leg.
TO INSURE OR NOT TO INSURE
Get only the insurance you NEED. Be sure to check with your auto insurance agent before your trip to find out what coverage you may already have. Also ask about your auto rates if you get into an accident. In addition, check whether or not auto insurance is offered with any of your credit cards. If so, it's probably only good if you use that card. Often the insurance rental companies give you is… not the best. Odds are you're plenty insured enough to cover any bumps or dings. Just please DRIVE CAREFULLY!
INSPECT
Take a good look at the car (with a rep handy if possible) and look for scrapes, dents or other body issues that may come up when you return it. It's worth looking into before so it doesn't pose a potential problem later. Before you get in, secure your luggage and make sure both the trunk and the hood are closed properly. You don't want a little "unlatched hood surprise" when you're zipping down the interstate.
GET TO KNOW YOUR NEW RIDE
Before you leave the lot, get an idea of how to operate some key switches and controls. These are the functions you take for granted in your own vehicle but are most likely a little bit different in your temporary means of transport. Check for the lights, windshield wipers, rear-view mirrors, defrost, horn and cruise control just to name a few. Do this before pulling out onto unfamiliar streets so you're not doubling down on the unfamiliar upon leaving the lot.
ROAD SIDE OR ANY SIDE
If any issues come up, then call the rental car agency immediately. Don't wait. This is not your car. So any mechanical issues that come up that are not a direct result of user error (and some that are, frankly) are NOT YOUR PROBLEM.
RETURN ON TIME
Car rental agencies LOVE to penalize you because of your poor planning or execution of your plan. Gas it up and return on time or perhaps face another day's rental.
So now, get out there, explore and I'll see you in line at security.
Erik the Travel Guy