Five Romantic Vacation Destinations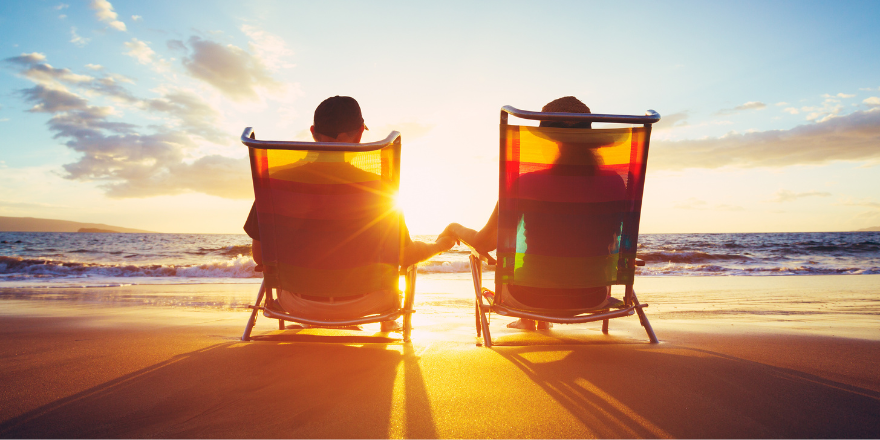 Valentine's Day is upon us (or was) and perhaps that annual observance reminded you to book a romantic getaway with your significant other. Perhaps an extended weekend in a place you both adore or a week-long romance extravaganza is in order? Either way, you may need some ideas! Well, they don't call me Cupid (in certain social circles) for nothing! Literally, there are thousands of places all over the world and I've narrowed it down to five. These are five places to whisk your beloved away for a whirlwind romantic vacation.
SANTA BARBARA
While some people may smirk at the idea of finding romance in the liberal state of California, let me assure you, Santa Barbara is just as red and white as it is blue. Nestled between the two meccas West Coast wokeness, San Francisco and Los Angeles, this charming seaside town has everything you need to get you and your loved one's blood pumping. The charming community, the scenic ocean views, and the flourishing wine country that surrounds Santa Barbara will keep you busy and your hearts full of joy.
NYC
If your significant other is a big city type of person, then look no further than New York City for romance. Imagine strolling through Central park in October! Romantic, candlelit dinners in quaint Italian eateries in the West Village or stealing glances at one another as the house lights slowly dim on the Broadway show you and yours are attending. Of course, no trip to the big apple is complete without the museums, shopping and seeing as many sights as you can!
VAIL
Fresh powder is the perfect way to give life a fresh start. Whether you're looking to rekindle old flames or start something new with a special someone, you can't go wrong when you book a trip to Vail. You don't need to be a skier or snowboarder either! There is an innovative restaurant culture in town that can give you something to share with a loved one. Live music fills the streets from one darkened corner to the next, putting a pep in your step and making a romantic night of dancing a must. But yes, nothing says romance like hitting the slopes with the one you love.
SAVANNAH
I have to say, there is something seductive about this famous Georgia destination. You and yours will love the thick air as the gentle breeze blows through the Spanish Moss. Explore (hand in hand, of course) Old Fort Jackson or The American Prohibition Museum. Dine al fresco with crisp and delicious wine and fresh seafood. Then, enjoy quiet conversation in a dimly lit corner of n out of the way watering hole.
THE OZARKS
If you're a fan of the Netflix show, then this may come as a surprise. However, the only place so beautiful to keep a terrible couple like the Byrds together for four seasons, it's the Ozarks. Okay, enough about that show. Let's talk about what you should really be watching for when you visit this Missouri gem. For my money, there may be no better place to take a romantic nature walk, sit under a clear night sky filled with stars (not Jason Bateman, mind you - actual stars) with the one you love, or take your partner out on the water for a serene boat excursion you two will never forget.
No matter where you go, remember this; you can't travel to escape your problems, you can travel to invent new ways to overcome adversity when you return! So get out there and explore and I'll see you in line at security!