Travel Tip - New York for the First Timer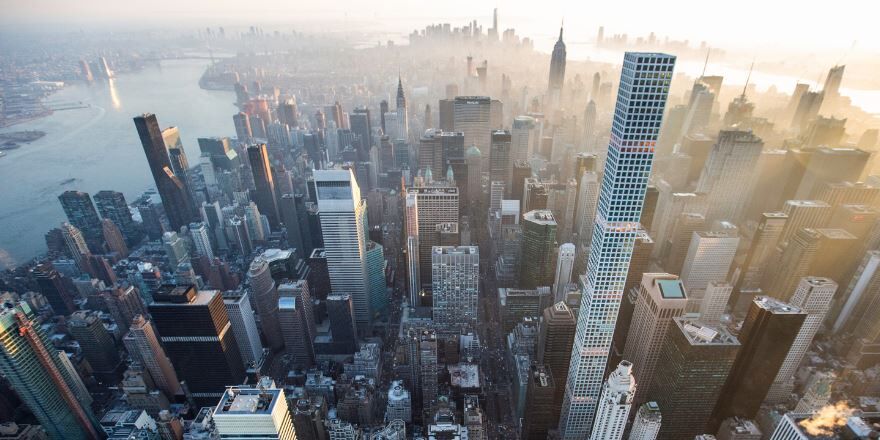 New York City is the greatest city in the world! But hold on…visiting the big apple can be expensive, frustrating, exhausting and time consuming. So before we put one item on our agenda, let's take a moment. In general it's safe to start itinerary planning by asking what type of NYC experience you want to have? For me, when I go to a place for the first time I focus on two objectives: what is the place known for and what's unique. With NYC, my heavens you have thousands of experiences to choose from.
On vs Off
Personally, I like "on the beaten path" things as much as discovering "where the locals go". The latter can be hit or miss. Doing touristy things is part of the reason that place is famous. Do some of them. In NYC that means the Statue of Liberty, Times Square, Central Park, 5th Ave., etc. YOLO!
Orientation
NYC is made up of five Boroughs. You are most-likely staying in Manhattan. Most of Manhattan is organized on a grid. If the cross streets (meaning the streets that go from east to west or west to east) are going UP, then you are going north. New Yorkers (at least when it comes to Manhattan) refer to physical locations using an intersection as a reference. For instance, one might say "yes, my hotel is on 44th street and 5th Avenue''. Or Along the west side of Manhattan is the Hudson River and on the opposite bank of the Hudson is New Jersey. Along the east side of Manhattan is the East river. Staten Island is to the south, Brooklyn to the south east, Queens to the east and the Bronx to the north.
Getting Around
Be prepared to walk in comfortable sneakers. Uber or yellow taxis are available and both take credit cards. The subway is easy to navigate and you can always ask for directions from a police officer. No staring or direct eye contact on the subway! It's important to blend in! No loud discussions, music or smelly food. Go with the flow. You can purchase a metro card (with cash or card) at vending machines at every station. Fare on the subway is flat per trip. I am assuming you are not driving in the city. I don't recommend it.
Hop on/off Buses
Skip those. If you have the time (three or four hours) you can take a cruise around the entire island of Manhattan. I like those! I also like helicopter tours (but they can be a bit pricey).
Unique
Visiting the Statue of Liberty can be time consuming and there is a fee. If you wish to just "see her" then head downtown to the financial district and take the Staten Island ferry round trip. The entire round trip will take about 90 minutes and it is free. As you approach the ferry terminal, do not engage with the people trying to sell you attraction tickets. Be polite and state you are taking the Staten Island ferry. Walk into the terminal like you know what you're doing and follow the crowd. When you get to Staten Island, get off the ferry, go into the terminal, turn around and get right back on the ferry (with the crowd).
You can take a tour of Radio City Music Hall. It's a walking tour and there is a charge. Radio City is at Rockefeller center where the Today show is as well as the Tonight Show and FAO Schwartz toy store. The Nintendo store is there as well. Close by are the Fox News studios.
Obviously Time Square is a spectacle. TKTS is located there where you can buy same-day Broadway and off Broadway show tickets at a deep discount. Good Morning America studios are there as well as the Disney store. The Colbert show is close to Times Square up Broadway at about 53rd street. That's the famous Ed Sullivan Theatre where the Ed Sullivan show and David Letterman shows were taped. Studio 54 is also very close to that theatre.
I'm not crazy about Central Park. But have it if it's your thing. Do NOT go into the park at night.
Huge Views
So I would suggest one venue to get panoramic views. The Edge, Top of the Rock, World Trade Center and the Empire State Building are all excellent options. All offer similar experiences but I would suggest you pick one.
Downtown
For some reason I love downtown. See The Oculus, the World Trade Center and the 9/11 Memorial. Go to Wall Street and see the NYSE and where George Washington gave the first ever presidential inaugural address at Federal Hall. The Bible he put his hand on is there. I love having lunch or dinner on Stone Street.
Museums
Just pick one or more than one if that's the kind of vacation you're seeking. My favorite is still The Metropolitan Museum of Art. The good news is, whatever art you like, the city most-likely has a museum dedicated to that! A lot of museums are pay what you can. And on a side note, I have found most museum food is less than spectacular.
Food
Don't just eat. Do NY eats. Make all your meals part of the exploration. Get a bagel and cream cheese at a legit bagel bakery. Eat a Nathan's hot dog on Coney Island or a hot dog from a street vendor. Get an authentic slice of NY style pizza. Have a pastrami or corned beef sandwich at a Jewish deli. Steak dinner or lunch at Old Homestead or Korean BBQ in Korea Town. Plataforma is one of my favorite Brazilian restaurants in midtown. That is a good option pre theatre. Make a reservation for two hours before your theatre curtain). The Palm is also a good pre-theatre option.
Night
Obviously, try to see a Broadway show or an off Broadway show. Tickets can be spendy but you are witnessing the best theatre in the world. After the theatre, or on another night, go to the West Village and hear live blues and jazz at Arthur's tavern (cash only) or listen to cabaret singers at The Duplex.
We are scratching the surface here but I hope this helps get the framework in place. Have a marvelous trip to New York City. I'll see you in line at security!