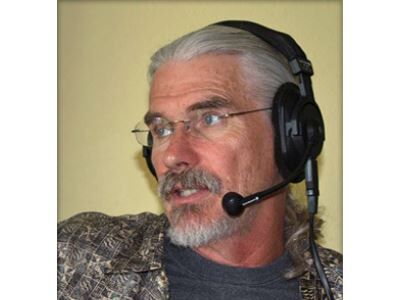 Join us each weekday afternoon for the Narrow Path, with host Steve Gregg.
The Narrow Path is listener supported radio. Our goals are to supply quality, thought provoking, entertaining radio for you the listener.
Show Links:
---
A Short Autobiography by Steve Gregg
I don't know whether it seems egotistical for a man to write autobiographically, but I have always thought that the unusual providence of God in my life makes a rather interesting, and, I hope, edifying tale worth telling. There is truly no part of the story which, rightly reported, would bring any credit to the reporter. I see, in my own history, a somewhat typical (if not exceptional) number of human failures and mistakes, accompanied by an unaccountably large measure of divine mercy. My testimony might be instructive or even inspiring to that small segment of the population whose curiosity has already been piqued by their prior familiarity with some aspect of my life or teaching, and who have every right to inquire into the character and background of any man who seeks to speak to God's people about God's things.
I wish to preface my story with one disclaimer. This is, of necessity, a selective narration. If I have seemed to record primarily those events that flatter me, I have not intentionally done so. There have been many occasions of failure and defects in my Christian life over the past four decades that I have not cataloged here. I do not wish to conceal them, but I do not consider them to be particularly edifying to recount. They do not really describe the general or chosen course of my life, but rather illustrate the danger of assuming that a Christian's general success in walking with Christ somehow renders him invulnerable to snares and to stumbling. I have actually written elsewhere of most of my embarrassing blunders. Here I would prefer to report the more characteristic and providential features of the first six decades of my life. Let the reader not think that these are the only things, or the worst things, that I could report.
For Steve's full bio - click here.